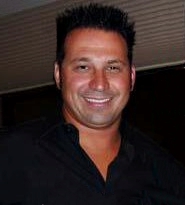 (PRWEB) November 14, 2012
George Avery was recently selected by Dennis Wakabayshi – a prominent Digital Strategist and talent scout – for the Innovation section of Examiner.com. Aside from George Avery's keen business sense in the digital space and talent for launching startups into internet powerhouses, there is a classic story behind him that Wakabayshi was transfixed by. Avery's story is a tale of a professional athlete successfully making the transition from the show to business. In a time when we are inundated with pro athlete scandals and disappointment, Avery's story lifts us up with his lessons on team building and finding strength from loss and struggle. The Examiner is to be applauded for bringing a story of this caliber to entrepreneurs and the business community.
Identifying, Measuring, and Improving SEO Innovation.
By Dennis Wakabayashi
November 14, 2012
Over the last few months I've been following a new powerhouse in the world of Digital. George Avery has a cadre of insightful and pioneering digital media firms based in Denver, Colorado and was able to squeeze in an interview with us to share the newest innovations they are bringing to SEO.
Link to Original Article via Examiner.com:
http://www.examiner.com/article/identifying-measuring-and-improving-seo-innovation
NativeRank INC
Native Rank is a full-service search and advertising solution for Ad Agencies, News Papers, Search Companies and Small to Large Business. We provide solutions for organic search rankings, pay-per-click advertising, goal and conversion optimization, social media, GPS, and web map integration, on-page search engine optimization, as well as search optimized web design.
LocalSeo INC
LocalSeo is a place for small business to truly put themselves on the map. Most small business have a huge problem with knowing what to do when it comes to digital marketing. LocalSeo fills that void, with LocalSeo we give the small business a real chance to succeed online. We work with each company to come up with a very affordable digital plan that can help their business grow and retain existing customers.
GetAds LLC
GetAds is the leader in digital marketing solutions. Through our multi-channel online approach you can market clients directly to consumers over the internet. Society has morphed into a place where branding alone is not enough, it is the performance of the campaign that determines success. GetAds delivers unprecedented performance, while providing instant access to reporting metrics that allow you to spend your marketing dollars where they will be the most effective.
Contact:
Winston Cook
Winston(at)nativerank(dot)com
Phone: 1-855-476-9249