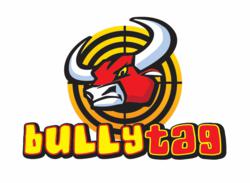 "The development of BullyTag has been a collaborative effort as discussions with educators, counselors, trustees and parents whose children have been bullied has led to the launch of this new technology," Wayd McNally, founder of BullyTag
Charlottetown, PE, Canada (PRWEB) November 14, 2012
BullyTag Inc™ is celebrating the release of BullyTag™: a free mobile anti-bullying software application and reporting dashboard for students and educators. BullyTag technology empowers victims and bystanders to anonymously report bullying incidents through the use of an Apple iOS powered smart phone.
BullyTag offers an easy to use, free mobile app that allows students to report bullying in a quick and safe manner to school authorities. Bullying incident reporting can be accomplished via a picture, video, audio clip, or text message 'tag' submitted within the application. Bullying incidents which are tagged are immediately erased upon submission, so no data is kept on the user's phone. BullyTag is also completely anonymous as the system does not capture the user's phone identification or address. Students can rest assured that what they report remains truly anonymous and cannot be traced back to their phone. BullyTag's reporting dashboard enables school authorities to review incident reports which provide valuable information for making informed decisions and guidance on action whenever a bullying incident occurs.
"The development of BullyTag has been a collaborative effort as discussions with educators, counselors, trustees and parents whose children have been bullied has led to the launch of this new technology," stated Wayd McNally, founder and President of BullyTag Inc. "Bullying is one of the most common problems affecting children and teenagers today. According to http://www.bullyingstatistics.org as many as 70 percent of students report bullying as an ongoing problem. government and educators alike can place themselves at the forefront of this issue and demonstrate to parents all over the world how Canadian made technology and innovation can be used to successfully mitigate the problem of bullying."
BullyTag for iOS can be downloaded for free from the Apple App Store here: https://itunes.apple.com/us/app/bullytag/id538475005?ls=1&mt=8 or visit http://www.BullyTag.com to find the link to download the app.
About BullyTag Inc.
BullyTag was developed by Wayd McNally and Timeless Technologies.Mr. McNally is a lifetime technology entrepreneur with a passion for innovation and development of disruptive technologies. Timeless Technologies is part of an award winning software development firm based in Charlottetown, PEI that specializes in technology applications for both wired and mobile use. Timeless Technologies has been in business since 1994 practicing across multiple specialized disciplines including educational, medical, academic research and other software. Timeless Technologies has extensive expertise in implementing complex, scalable technology solutions in which sensitive data is captured and managed while maintaining the highest levels of security and privacy to defend from the information being compromised.
Media Contact:
Matt Sullivan
614 North River Road
Charlottetown, PE
Canada C1E 1K2
Tel: (902) 367-3449 Ext 7015
Email: Matt(at)BullyTag(dot)com
Web: http://www.BullyTag.com
##