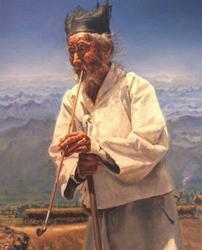 The Buchanan Museum is pleased with the public support for the emerging artists found in the east and west wing of our facility, adds Jeffrey Antisdel, Managing Director of the Buchanan Museum of Fine Art.
Buchanan, Michigan (PRWEB) November 16, 2012
The Buchanan Museum of Fine Art is pleased to announce the opening of its East and West Building wings to new exhibits focused exclusively upon Emerging Artists which includes selected works of International realist artist Harry Ahn which has generated record museum attendance and exhibit viewing. Also exhibited are selected works by artists, Charles Pace, David Padworny, Peter Keil, Julie Bowland and Connie Tom.
About the Buchanan Museum of Fine Art
Recognized as Southwestern Michigan's largest public art museum, the Buchanan Museum of Fine Art is focused exclusively on the conservation, preservation and exhibition of historic works of American and European art. Underwritten by private investment and the volunteer efforts of prominent citizens Southwestern Michigan, the Buchanan Museum Collection is housed in the nationally recognized Collins & Weaver Opera House (circa 1867). Historically, the Buchanan "Opera House" served as a cultural center to Southwestern Michigan, with music, theatre, lectures, political caucuses, socials and graduations held on premises. Notably, this historic site also served some of the first motion picture showings held in the early 20th Century. The Buchanan Museum of Fine Art is proud to continue with its heritage, with ongoing contributions to art education through the exhibition historic works of fine art. The Buchanan Museum is a proud member of the Michigan Museums Association and is open to the General Public weekdays, Monday through Friday, 9:00am to 6:00pm. Admission is free. http://www.BuchananMuseum.org
About Harry Ahn
Harry Ahn represents the quintessential American success story in the fine arts. Originally a homeless Korean refugee Korean War, Harry Ahn's gift for art was evident when he immigrated to America at a young age. Ahn has since devoted his entire life to art education and the creation of great works of art inspired by the world around him. Harry Ahn is a member of the American Society of Portrait Artists, CKHAA Chicago, the New York Society of Portrait Artists, the Northern Indiana Art Association, and The Pallet & Chisel Academy of Fine Arts of Chicago, Illinois, the Portrait Club of America, UPAU of Washington D.C., and the Oil Painters of America. http://www.harryahn.org/?mid=s02
About Charles Pace
Charles Pace a naturally gifted artist was showing imaginative drawing skills at the early age of five. Continuing this interest through childhood, he was accepted to the Art Institute of Boston where he studied fine arts and illustration. He won the coveted, 'Copley Society Award for Illustration' after being selected to exhibit in a juried art competition of greater city college students. He later became involved in animation and feature film as a storyboard artist and production designer for 20th Century Fox. His highly conceptual work was noticed by Walt Disney Imagineering, and they contracted him to design new attractions for Disneyland parks worldwide.
Pace now resides in Arizona where he continues his fine art career and also works as an independent designer. His original art has been purchased worldwide by galleries, art collectors, and individuals from all walks of life. http://charlespace.com/gallery-charles-pace.html
About David Padworny
David Padworny was born in Norristown Pennsylvania. He studied at the Maryland Institute College of Art in Baltimore. He received a BFA from the Maryland Institute College of Art. While in college at MICA, I studied under Timothy App and Raul Middlemen, who both proved to be major influences. David currently lives and works as an Artist in Baltimore Maryland.
http://www.padworny.com/
About Peter Keil
Peter Robert Keil was born in Poland, August 1942. After the death of his father on the Eastern Front in the early years of WWII, Keil and his mother relocated to West Berlin, where he grew up in a neighborhood of countless grey blocks of houses and the trees of a nearby park oftentimes depicted in his paintings. Keil was excited by the world opened to him in the art book section of the local library, where he admired works by the Expressionists, Picasso in particular. The pure energy of vivid color opened a pathway to temporarily escape from the dullness and depression of everyday life in post-war Germany, where Keil made his first attempts at visual art, studying and copying the style of the great master Picasso whom he later met in Spain.
Another important factor in those formative years of Keil's artistic development was his close friendship with the painter Juan Miro, whom he had met in Mallorca, Spain in the early sixties. Mirò repeatedly invited him to his studio in Palma, high above the Gala Major bay. The intense sunlight, as well as the vivid colors of the Mediterranean region, were important sources of inspiration for both Miro and Keil. From his friend Miro, Keil learned that "a picture begins to enforce and to reveal itself under the artist's brush during the act of painting." The freedom of rhythmic structuring, the verve and brightness of the ever-present vocabulary of primary colors, and pure form lead him away from a realistic way of seeing and depicting his art to a freer, more "raw" neo-expressionistic style of painting we see in his works today. http://www.peterkeil.com/gallery01.htm
About Julie Bowland
Julie Bowland grew up in the Midwest where frequent trips to the Chicago Art Institute fed her appetite for the works of Monet and Van Gogh. Nature was as influential as art, providing refuge and inspiration. Born in Florida, she has always been attracted to its lush, watery wooded landscape. She received her BFA, Magna Cum Laude, from Florida State University and continuing with expressionistic plein air paintings, earned an MFA, Magna Cum Laude, from Arizona State University in Tempe.
In 2002 Bowland moved to Valdosta, Georgia to take the position of Gallery Director and Assistant Professor in the Department of Art at Valdosta State University. Currently she continues to direct the VSU Fine Arts Galley as an Associate Professor of Art. Before coming to Valdosta, she lived in North Florida for almost 20 years, teaching Art at Florida State University and Tallahassee Community College, and for almost seven years was the Arts in Public Places Director for the Cultural Resources Commission, the local arts agency for Tallahassee and Leon County where she directed the City Hall and Airport Art Galleries. Previously, Bowland was director of the 621 Gallery, an independent contemporary non-profit art space in Tallahassee.
Bowland's work is included in private, public and corporate collections including the Museum of Arts and Sciences in Daytona Beach, the City of Tallahassee Permanent Collection, Barnett Bank in Jacksonville, First South Bank in Tallahassee and Florida Community College at Jacksonville. She is currently represented by Hoffman Porges Gallery in Historic Ybor City in Tampa, Florida and Signature Gallery in Tallahassee. http://www.juliebowland.com/
About Thomas Fedro
Chicago artist Tom Fedro creates art that combines urban landscapes and pop art faces that focus on composition and color. Tom's bright colored, bold and often whimsical art celebrates the diverse nature of our species. Tom lives and works in Mt. Prospect, IL just outside of Chicago, with his wife Alicia and son Jordan. He attended Valparaiso University and The Illinois Institute of Art. He and his wife owned a gallery for many years in Chicago. Currently, he is represented by galleries in the US and Europe and recent special projects include pieces commissioned for the Broadway show "Rent", the 40th anniversary of "The Second City", Toodgood Wineries, Sweet Riot Candy Co. and Chicago's "Cow's on Parade". Corporate commissions include pieces for IBM, Hotel Allegro in Chicago, historic Navy Pier and Washburn Guitars.
http://www.ebsqart.com/Artist/Thomas-C-Fedro/751/Art-Portfolio/Gallery/Faces/1/
About Connie Tom
Born in 1950, Connie Tom is a full time professional artist who has painted in oils for over 30 years. She paints mostly landscapes and concentrates on color, light, mood and atmosphere. She is represented by Park Place Art Gallery in Leawood, KS and her work frequently is showcased on fine art auctions. Having done many in depth studies of the original and revered Hudson River School master artists and their philosophies, she now incorporates the techniques she learned into her present day subject matter. http://www.artbrokerage.com/artist/Connie-Tom