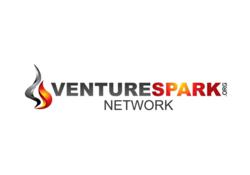 "These startups have solid business models and are poised for growth"
Irvine, CA (PRWEB) November 14, 2012
The Venture Spark Network, a startup accelerator in Orange County, will be unveiling the inaugural group of startups launched over the past summer.
In June of 2012 over 10 internet startup ideas went through a filtering process and feasibility analysis. This filtering process lead to 3 startup teams being built around these ideas. The teams under the guidance of a coach and in developed a business model and an execution plan to bring their ideas into fruition. Under the guidance of the Venture Spark system and through the mentorship of coaches these startups that have since gone live will be making their debut.
The Venture Spark Network is proud to unveil 3 startups teams that have taken an idea from a napkin and brought into fruition over the last 4 months. If you are an investor or executive and looking for talented startups that already have early traction and poised for growth, reserve a seat to the free presentation at http://venturesparkshowcasenov2012.eventbrite.com
Problem: 1 in 10 venture capital investments is successful and 2 in 10 break even. Aside from the 7 of 10 that fail, many great ideas never come to fruition because of lack of talent, systems, capital, knowledge, and business connections.
Solution: Venture Spark's Acceleration Model brings together visionaries, talent, experts, capital, resources, and business connections to bring great technological ideas into fruition. Venture Spark's unique model builds great teams and mentors around great ideas in an innovation model to ensure a greater chance for success for technology startups.
Aside from the business model that launches ideas, Venture Spark has a unique ownership model that creates innovation and allows founding members to share in the success of other founding members.