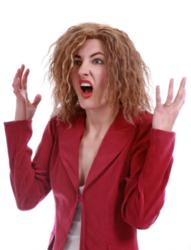 San Francisco, CA (PRWEB) November 16, 2012
Zion Health,(http://www.zionhealth.net), announced today the formal development of Adama Ancient Minerals Anti-Frizz Shampoo. This ancient remedy combines enriching trace minerals derived from magnetic clay with moisture rich botanical herbs to repair dry ends and add intense shine to dull, weak hair. This Anti-Frizz formula helps to control humidity and smooth hair.
Adama Ancient Minerals Anti-Frizz Clay Shampoo contains Jojoba Oil. Native Americans have used jojoba for hundreds of years as a skin conditioner, for soothing windburn and sunburn; as a hair or scalp treatment and as a hair restorative.
Ron Berry, head of national sales at Zion health states: "This unique formulation contains a high grade mineral content that is healthy for the hair and energizes the scalp. You can't find this anywhere at the prices we are offering. The mineral ingredients alone are very expensive. You may find a similar product at Neimann Marcus for over $100."
The shampoo is sold at high end natural health foods stores nation wide, such as Whole Foods Markets, Rainbow Grocery co-op, Mothers Markets, Hy-Vee, Lassens Markets, Whole Foods co-op,and online at http://www.kanwaminerals.com, drugstore.com and swansonsvitamins.com. Neutralizing ingredients include: Purified water, Certified Organic Aloe Vera Gel, Vegetable Glycerin, and Jojoba oil.
Zion provides its consumers with pure skin and body care products that are cruelty free, 100% vegan, free of parabens, free of aluminum and formulated using certified organic ingredients whenever possible. For more information on Zion Health products, go to http://www.zionhealth.com.