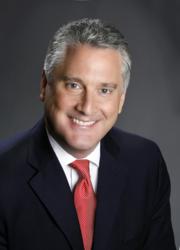 Your eyes deserve more than coupon discounted LASIK.
Baltimore, MD (PRWEB) November 20, 2012
Most consumers love the idea of spending money where they can receive a discounted price or a perceived bargain, but does the same stand true for purchasing medical procedures like LASIK?
Today, consumers are constantly inundated with weekly discount coupons for LASIK eye surgery from companies like Groupon and LivingSocial, creating serious questions and controversy amongst ophthalmologists and their discounted business models. Doctors dispute whether or not there is a correlation between the quality of treatment and the low price of surgery. Does a minimal fee necessarily equate to minimal results?
Dr. Anthony J. Kameen, with over 25 years of experience, and considered one of the most respected eye surgeons in the country, trusts the familiar saying "you get what you pay for", in this situation. "I see these patients for second opinions, and they are not happy."
Dr. Kameen has performed over 40,000 PRK procedures, 60,000 LASIK procedures, 2,000 astigmatic Keratotomy procedures and 10,000 Cataract with lens implant procedures. He has been listed as a Top LASIK Surgeon by both Baltimore Magazine and the Washingtonian magazine, has received the "Top Doctor" awarded from both the VISX Corporation and the LVCI Corporation, and has been awarded LCVI's "Top Five" award given to the top five surgeons in the county.
The top things to consider when thinking about discounted LASIK eye surgery:
Use of old Technology. Kameen states, "There is no way to buy these lasers, maintain these lasers (the monthly cost of which is several times more than the mortgage on my house), have a properly trained staff and perform all necessary patient testing, treatment and follow up with these ridiculously low prices."
Renting lasers. Surgeons have started to 'rent' lasers monthly, meaning they are performing LASIK with a laser they aren't familiar with, and which has not had time to stabilize to the temperature and humidly of the room.
Dr. Kameen believes "your eyes deserve more than coupon discounted LASIK", and continues to discuss this topic more in his most recent blog post: http://www.kameen.com/blog/42/coupon-discounted-sushi-vs-coupon-discounted-lasik.aspx, and his most recent video: http://www.youtube.com/watch?feature=player_embedded&v=lY-s_rkQXS4. He attests that Kameen Eye Associates has the most absolute state of the art equipment in the world, and that their positive results show the benefit of this meticulous approach.
About Kameen Eye Associates
Kameen Eye Associates is Baltimore's premier eye practice, specializing in laser vision correction (LASIK and PRK) as well as state of the art cataract surgery, with a special emphasis on achieving independence from contact lenses and eyeglasses. Excellent patient care in a calm and peaceful environment is the primary goal of each member of the team. In addition, Kameen Eye Associates has received national recognition as one of the most technologically advanced practices in the country.