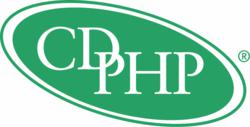 (PRWEB) November 20, 2012
The cooking, the shopping, the parties, oh my! The holidays are here, and for many that means lots of calories and unwanted stress. But there are ways to enjoy the season without completely abandoning your health goals. Here are just a few health and safety tips.
Overeating and Weight Gain
According to the National Institutes for Health, holiday eating can result in an extra pound or two each year. Over a lifetime, holiday weight gain can really add up. Tips to avoid over-indulging include:

Eat a snack before the party.
Offer to bring a healthy dish.
Avoid excess alcohol and finger foods.
CDPHP is also sponsoring a series of wellness classes focused on healthy holiday eating, including Healthy Holiday Eating for Diabetes.
Handle and Prepare Food Safely
Food safety is particularly important when you're preparing meals for large groups. The Centers for Disease Control and Prevention (CDC) offers Turkey Safety Tips for thawing, stuffing, and cooking your holiday bird. The CDC also offers the following holiday food safety tips:

Wash your hands and countertops thoroughly before handling food.
Separate. Don't cross-contaminate meat, poultry seafood, eggs.
Use a food thermometer to ensure food is cooked to the appropriate temperature.
Prevent Injuries
In 2010, more than 13,000 people were treated in emergency rooms for holiday-related injuries. That's according to the Consumer Product Safety Commission (CPSC), which says a majority of the injuries were related to fires, ladder falls, and cuts. The CPSC offers the following tips:

Make sure your live tree is fresh and setup away from heat source.
Buy lights that have UL approval label.
Use step stools instead of furniture when hanging decorations.
Manage Stress and Your Budget
Keep tabs on your commitments and spending throughout the holidays. Don't be afraid to politely decline party invitations and spend within your means. CDPHP is partnering offering a free wellness class entitled Get Financially Fit with SEFCU, which will offer realistic options for successfully cutting back on spending.
About CDPHP®
Established in 1984, CDPHP is a physician-founded, member-focused and community-based not-for-profit health plan that offers high-quality affordable health insurance plans to members in 24 counties throughout New York. CDPHP is also on Facebook, Twitter, and LinkedIn.
###