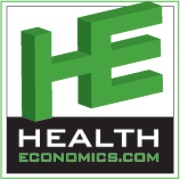 These new pharma pricing deals are sounding more and more like late-night infomercials: Half-Off! Buy-One-Get-One Free! Will this approach undermine value-based pricing, or move it into the next generation?
Ponte Vedra Beach, FL (PRWEB) November 15, 2012
This week's just-released HealthEconomics.Com Newsletter covers the top-breaking stories in health care economics, health outcomes, pharma pricing and reimbursement. One story covers the newest trend in drug pricing, with new deals structured to sound more and more like late-night infomercials. The article cites examples of pharmaceutical companies offering half-off deals and buy-one-get-one free opportunities, all in the effort to get approved for usage by payers and major institutions. The latest of these deals is Sanofi's Zaltrap, a colorectal cancer drug approved by the Food & Drug Administration in August. Will these new price deals have a ripple effect on other expensive treatments and on the entire approach the pharmaceutical industry takes to value-based pricing? These issues are explored in the Newsletter, and on the HealthEconomics.Com website in the Resource Page devoted to Pricing, Reimbursement, and Market Access.
Does the pharmaceutical industry know what to anticipate from a 2nd Obama term? Another top story addresses this question, providing readers with access to a podcast on Health Policy Implications from a 2nd Obama Administration, including the continued implementation of the Affordable Care Act (ACA). Peyton Howell, President of AmerisourceBergen Consulting Services, recorded the podcast, and Howell is a national speaker and author on health policy related issues, including Medicare policy, health reform and patient access to care.
A related story covers the ACA, and health care reform based on the Massachusetts model as seen from the seat of Economist Jonathan Gruber, a professor of economics at MIT. Gruber formerly worked on healthcare reform in Massachusetts with Gov. Mitt Romney and provided his views to The Politic, available also on HealthEconomics.Com.
Another new story provides direct access to a presentation by pharma industry leader, Todd S. Michael, Senior Director Global Evidence & Value Development, Sanofi, on demonstration of differential medical value & real-world evidence in a comparative effectiveness world. Michael presented at a recent Health Network Communications event and these slides are accessible through the HealthEconomics.Com website.
About HealthEconomics.Com: A pioneer in the field, HealthEconomics.Com is the global authority in healthcare value and market access. Each day, HealthEconomics.Com compiles the latest news, policy updates, resources, conferences, and jobs for BioPharma's professionals involved in health economics, outcomes research, market access, and pricing. A trusted resource, HealthEconomics.Com's comprehensive content is carefully selected by a discerning health economist editor, making it the most visited website for healthcare value and market access in the industry, with visitors encompassing all corners of the globe.
News Media interested in receiving the most current information on healthcare value and market access may obtain a free subscription to the weekly Newsletter by visiting HealthEconomics.Com or clicking on this link.