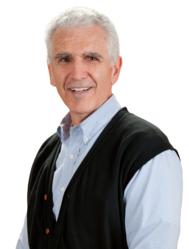 The study indicates that teachers are more likely to modify their classroom practices as a result of using the Marzano Model
Palm Beach Gardens, Florida (PRWEB) November 19, 2012
A study on teacher development, published in August, 2012 by Cardinal Stritch University, has compared the Marzano Observation Protocol, the foundation of the Marzano Teacher Evaluation Model used in hundreds of school districts across the U.S., with the Danielson Framework for Teaching. The comparative case study, a dissertation by Paul George Mielke, took a qualitative approach, dividing teachers into two cohorts — one using the Marzano Protocol and the other the Danielson Framework — to determine the benefits of research-based teaching frameworks for teachers. The results indicate that:

Using a comprehensive teaching framework had multiple benefits for teachers
Teachers using the Marzano framework improved their ability to become self-directed
Greater specificity, and differentiation of instruction, in the Marzano comprehensive teaching framework more positively impacted the ability of teachers to monitor and modify their teaching
A limited focus on improving specific behaviors positively impacted teachers
A structured process for obtaining feedback, reflecting, and peer sharing positively impacted teacher growth
The study, Investigating a Systematic Process to Develop Teacher Expertise: A Comparative Case Study, has wide application for the future of teacher evaluation. The research demonstrates that schools do well to utilize comprehensive teaching frameworks to drive teacher development and student achievement. The study also recommended that schools consider a supervision process that empowers teachers to develop expertise through self-video analysis, peer observation, and structured reflection. Further, schools should provide teachers with the structure, framework, and tools to become self-directed. And finally, the research indicates that the concept of deliberate practice should be a central component to improve teaching.
Notes Michael Toth, CEO of Learning Sciences Marzano Center for Teacher and Leadership Evaluation: "We were very pleased to see the results of this study. It confirms that the goal of supervision and evaluation should be to develop expert teachers who are self-correcting, and that the more specific the model is in terms of instructional strategies, the better the model will be in driving teacher development. The study states very clearly that the Marzano Observational Protocol gives teachers very specific skills or outcomes to assess, versus the Danielson Framework's more general areas. It indicates that teachers are more likely to modify their classroom practices as a result of using the Marzano Model. And finally, the study indicates that because the Marzano framework is based on the most current research, and is academically rigorous, teachers find the model more useful over all."
The Marzano Teacher Evaluation Model, developed from decades of research into classroom strategies correlated with student achievement and tested by over 1,000 studies in real world classrooms, incorporates teacher professional development as a critical component of evaluation. Through a focus on deliberate practice—or measurable, continuous improvement of instruction—the model is designed to build teacher expertise steadily throughout the course of a career. Teachers identify their instructional strengths and weaknesses, and focus on and master a handful of classroom strategies, or thin slices of instruction, each academic year through a continuous loop of practice, coaching, and feedback.
Learning Sciences Marzano Center for Teacher and Leadership Evaluation, located in Palm Beach Gardens, Florida, promotes excellence in public education by providing and developing next-generation teacher and leadership evaluation tools and training. Built on a foundation of expert research into best practices in partnership with national researcher and author Dr. Robert Marzano, the Center identifies, develops, and disseminates cutting-edge resources in educational best practices. Their goal is to support teachers to be highly effective, lifelong learners, and in doing so, to significantly impact student growth and achievement over time.