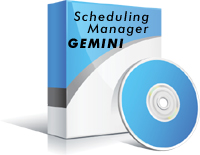 Thoughtful Systems is delighted to be able to help this organization that provides an important service to those men and women who have sacrificed for our country.
Brooklyn, New York (PRWEB) November 20, 2012
Thoughtful Systems, Inc. has been providing service business management software to a wide range of businesses for over 25 years. They recently partnered with Cleaning for Heroes, an organization which connects veterans with cleaning companies willing to provide free cleanings to veterans who have served their country.
Thoughtful Systems donated a free Scheduling Manager maid service software package to Cleaning For Heroes and programmed a special feature that enables Cleaning For Heroes to do a geographical lookup of their providers so that they can see which providers are closest to a particular customer, so an appropriate recommendation can be made. This feature is saving them a lot of time and allowing them to provide a more efficient service. This modification utilizes a link to Microsoft MapPoint. The Scheduling Manager includes many other features that also use Microsoft MapPoint to provide routes, optimize routes, suggestions for job dates based on geographical location. It will also automatically calculate travel times.
The Scheduling Manager includes comprehensive features for tracking each maid service that is willing to provide free cleanings to veterans.
Scheduling Manager also incorporates a skills inventory for each provider (or employee), which is useful if the user needs to find a provider within a particular geographical area who possesses particular skills. The data storage and analysis features of Scheduling Manager make it an indispensable tool for companies within the cleaning industry or any other type of service industry which specializes in providing services to a group of clients located over a wide geographic area.
The built-in CRM (customer relationship management) features in Scheduling Manager make it an ideal software tool for keeping track of all essential information relating to each recipient of the free house cleaning services. The software user can save a large amount of information relating to each customer, and can search and analyze that data in a wide variety of ways. Scheduling Manager also includes an E-mail management module which operates both as a powerful marketing tool and acts as a reminder system to send reminders to customers and/or employees.
Scheduling Manager is utilized by over 5,000 service business companies in the United States, Canada, Mexico, The Caribbean, The United Kingdom, France, Australia, New Zealand, South Africa and elsewhere. Users currently exist in over 65 countries. Thoughtful Systems believes in helping the community wherever possible, and, in line with this policy, has donated software to a variety of non-profit organizations. Thoughtful Systems also supports Cleaning For A Reason, an organization which provides free residential cleaning to help women undergoing treatments for cancer, and is an ongoing contributor to their cause.
Scheduling Manager includes capabilities for job scheduling, accounts receivable, CRM, E-mail marketing, payroll, mapping, SMS messages, built-in caller id, and more. It functions both as an organizational tool and as a powerful business intelligence analytic system. Scheduling Manager also interfaces with many other popular software systems, including QuickBooks, MYOB, Sage Accounting, Microsoft Outlook, Microsoft Access as well as many others.
Thoughtful Systems also offers a web add-on module for Scheduling Manager, as well as a complete web-based program. A mobile versions is also available that will run on an iPhone or iPad, Android phones and tablets. Thoughtful Systems also offers software customization services, if needed.
Businesses interested in learning more about Thoughtful Systems residential cleaning software should call 800-759-2532 (or +1-718-375-1186 for international calls), 020-7617-7242 for the U.K., (02)-8003-4247 for Australia, 09-889-4244 for New Zealand, (011)-083-6442 for South Africa or visit http://www.thoughtfulsystems.com or email marketing-(at)-thoughtfulsystems(dot)com.