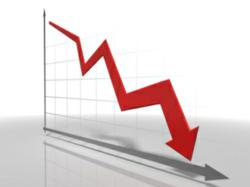 given a recent surge in 800 number registrations, the supply of these highly coveted toll free numbers has dipped to an astounding 60,000 this year.
Irvine, CA (PRWEB) November 20, 2012
TollfreeNumber.ORG, one of the nations leading providors of toll free telephone service has issued a stark warning this week about the ever depleting stock of available 1-800 phone numbers - "In recent years the supply of 800 numbers has remained above 100,000 to 200,000. However, given a recent surge in 800 number registrations, the supply of these highly coveted toll free numbers has dipped to an astounding 60,000 this year."
Given that 800 numbers are historically the most effective when used for business promotional or marketing purposes, this 800 number shortage is yet another reason why now is the time to purchase a toll free number to receive its many benefits.
Businesses who do not choose to register their toll free number in a timely manner may find that the 800 number that they are striving for is no longer available.
The 800 area code was released in 1967, and the supply of phone numbers using the area code had greatly dwindled by 1996, just two years following their deregulation by the Federal Communications Commission, FCC.
In 2000 it was reported that the available supply of 800 numbers had dropped to just 1 million, prompting the release of new toll free area codes to increase the stock of toll free numbers. However, despite these efforts, the 800 phone number has remained in high demand and is still a sought after toll free prefix for businesses and entrepreneurs alike throughout the United States.
The benefits that have spurned this surge in 800 registrations include: increased brand visibility, enhanced customer service, improved marketing power, and an increased chance of receiving business via misdials intended for similar 888, 877 or 866 toll free numbers.
A contributing factor toward this 800 number shortage is the delay of the release of the 844 area code toll free numbers. The 844 number was supposed to be released this year, but is now speculated to become available in late 2013 or early 2014. Therefore, the supply of 800 numbers is not estimated to rise above the 100K mark again until 2014. As a result, the 800 number pool depletion is expected to only continue to worsen over the upcoming months, with some toll free specialists speculating that the stock may reach alarming low levels.
Though the fact that there is currently an 800 number drought and that the demand for these coveted numbers shows no signs of slowing may not be significant news for some, it can be the difference between a business that thrives or fails for some business owners. Given that the 800 number provides a myriad of benefits that may not be able to be achieved using other marketing tools or even other toll free area codes, companies are strongly urged to purchase their 800 number as soon as possible to ensure that they obtain their ideal 800 number from TollfreeNumber.ORG.
If you would like more information about this topic, please visit the TollfreeNumber.ORG website at http://www.tollfreenumber.org/toll-free-800-phone-number-supply-reaches-an-all-time-low. You may also visit the website or call 1-800-951-9411 to purchase a toll free number.