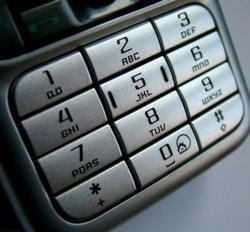 This year the 800 toll free number pool dipped to below 60K. We need the new 844 area code.
Irvine, CA (PRWEB) November 19, 2012
According to Tollfreenumber.ORG one of America's providors of toll free telephone service - the 844 toll free number area code was due to be released this year. However, the Federal Communications Commission (FCC) and SMS800 service management system for RespORGs has chosen to delay the release of this prefix for unstated reasons until late 2013 or early 2014. This news has caused a surge in toll free number purchases, resulting in a depletion of the available supply of 800 numbers, which are now at an all-time low. With an increasing number of businesses seeing the benefits of owning a toll free number, it's highly urged that all who wish to buy a toll free number do so as soon as possible.
Many business owners and entrepreneurs alike had relied upon the fact that the 844 numbers would be released this year, and provide them with the opportunity to obtain highly sought after vanity numbers in this particular prefix that have already been registered in other area codes. In addition, these 844 numbers were thought of as being a refuge from the short supply of 800 numbers that currently exists, and provide money making and business boosting toll free numbers even for startups and smaller companies who missed the opportunity to purchase their ideal toll free number in past years.
Those who are experts within the toll-free industry have speculated that this delay in the release of the 844 numbers by the FCC will serve to only put a further strain on the already exhausted supply of 800 numbers. In recent years the stock of 800 numbers has fluctuated between 100K to 200K. However, this year the 800 toll free number pool dipped to 60K. This is the lowest that it is has ever been since these numbers were released originally back in 1967. Other prefixes have been made available since then, such as the 866 and 888 numbers. The popularity and advantages that an 800 provides have been the main reasons why, despite efforts to halt the depletion of the 800 number supply by the FCC, they continue to be in high demand.
It's highly recommended that you avoid websites that offer the opportunity to purchase 844 numbers early or make reservations of particular 844 available for the public, as you are unable to reserve or purchase 844 toll free numbers prior to their release. There has been a staggering number of 844 toll free number sales websites that have cropped up since news of the 844 numbers impending release began to circulate, but they have been proven to be non-viable resources for these sought after new toll free numbers. A site that is reputable, valuable resource and posts frequent updates about the toll free industry, including news about the 844 number, is http://www.tollfreenumber.org.
If you would like more information about this topic, please visit the TollfreeNumber.ORG website at http://www.tollfreenumber.org/tollfreenumber-org-says-844-area-code-will-not-be-released-in-2012/. You may also visit the website or call 1-800-951-9411 to purchase a toll free number.