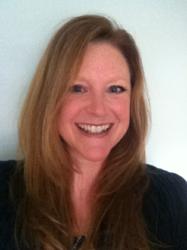 Towing the line has never been my M.O. I thrive on thinking outside the box, finding solutions and asking the hard questions. Watching businesses prosper and succeed is my greatest joy.
Rochester, NY (PRWEB) November 16, 2012
Stand Out Results (http://stand-out-results.com/) was forged from the constant observations by founder, Vicki M James, of small- and medium-sized companies who were making marketing harder than it really needed to be. As an incessant intrapreneur, Vicki always knew that creating her own company was on the horizon. With over 20 years of experience working with locally- and nationally-owned companies, she has become an expert in internal and external marketing strategy, branding, and lead generation.
After following Duct Tape Marketing's John Jantsch, hailed by the media as the small business marketing guru, and reading his flagship book, Duct Tape Marketing, Vicki knew she had found the right mix to help the companies she saw who were struggling every day to market their business and convert leads into sales. As an Authorized Duct Tape Marketing Consultant, the sole representative for the world-wide company in New York State, Vicki uses her unique collaborative consulting style to guide clients through a cohesive marketing system that results in clear messages, reduced employee turnover, more qualified lead generation, and higher sales.
"The selection process was quite involved," says John Jantsch, award-winning small business expert and creator of the Duct Tape marketing system (http://www.ducttapemarketing.com/). "To ensure the program's success, I limited the scope of the offering to center of influences who excel in their particular industries but who want to expand their own marketing efforts and share their newfound expertise with others."
"To say that I'm honored to be chosen as a licensee is an understandment, " says James. "My drive to become part of the Duct Tape Marketing family was so strong and I realize that the competition for these spots is fierce, so I'm thrilled to be a consultant."
Through Stand Out Results' partnership with their clients together they create processes for marketing, just as they do for other aspects of their business such as: HR, billing, inventory, etc. they're able to make marketing an automatic system that allows their clients to stop competing on price and sell without selling.
Vicki has presented to groups and organizations across the country and regionally on the topics of selling without selling, marketing externally and internally, the complete brand profile, and the customer experience. Most recently, Vicki presented "How to Land your First Client" at Rochester Institute of Technology's Entrepreneur Conference, "Perceived Indifference" at the local chapter of the National Association of Women Business Owners Power Lunch, and will present "7 Steps to Marketing Success" November 28 to members and friends of Rochester Women's Network, (http://www.rwn.org/).
Stand Out Results is an unique marketing strategy and branding company that mentors with small- to medium-sized businesses in the professional services industry and sole entrepreneurs on how to stand out within their crowded marketplace. By making marketing easy and practical through simple processes that helps businesses market and sell themselves. To find out more, contact Stand Out Results at 585.230.3275 or their website, http://Stand-Out-Results.com.