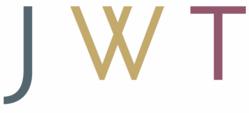 NEW YORK, NY (PRWEB) November 14, 2012
Bob Jeffrey, JWT Worldwide Chairman and CEO, today announced that Fernando Vega Olmos will be leaving the agency at the end of 2012 to pursue other interests.
"Fernando has been a great partner and champion of WORLDMADE work for JWT," stated Jeffrey. "While we are sad to say farewell, we wish him all the best in his future endeavors. He remains a trusted friend of JWT."
Vega Olmos joined JWT in 2008 as Creative Chairman, Continental Europe and Latin America. Additionally, he was Chairman of JWT's Worldwide Creative Council.
"Our great creative is tied to our senior creative leadership, worldwide, that has come together in the Council and the Challenge. This remains firmly in place, and we are delighted to have the caliber of creative leadership in each region that will continue to lead great work. We are taking time to reflect and consider whether we will replace Fernando's role as chairman of this council," stated Jeffrey.
ABOUT JWT
JWT is the world's best-known marketing communications brand. Headquartered in New York, JWT is a true global network with more than 200 offices in over 90 countries employing nearly 10,000 marketing professionals.
JWT consistently ranks among the top agency networks in the world and continues its dominant presence in the industry by staying on the leading edge—from producing the first-ever TV commercial in 1939 to developing award-winning branded content for brands such as Smirnoff, Macy's, Ford and HSBC.
JWT's pioneering spirit enables the agency to forge deep relationships with clients including Bayer, Bloomberg, Cadbury, Diageo, DTC, Ford, HSBC, Johnson & Johnson, Kellogg's, Kimberly-Clark, Kraft, Nestlé, Nokia, Rolex, Royal Caribbean, Schick, Shell, Unilever, Vodafone and many others. JWT's parent company is WPP (NASDAQ: WPPGY).
###