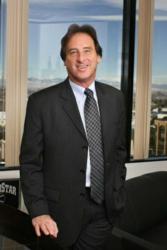 Leads are constantly coming in. It is exciting to see such a positive response to our offer.
Aurora, Colorado (PRWEB) November 16, 2012
The Call Center Corporation's CEO, Steve Bederman was interviewed about his recent initiatives in the call center industry. Bederman, a well-known call center technology leader is thrilled about the success of his campaign with NexInteractive. Bederman and NexInteractive sought to change industry standards and they are doing just that by taking the initiative and offering only $40 per seat per month for hosted dialing to the call centers. The reaction to the promotion has been tremendous. Orders keep coming in. Bederman exclaimed that, "leads are constantly coming in. It is exciting to see such a positive response to our offer."
Bederman feels that the overwhelming response is due to the integrity of the product, the quality of the people behind it, and the demand for an affordable hosted dialer in the marketplace. He does not understand why, "companies place such high price tags on their dialers when they do not have to. I see no reason to over-charge. My customers appreciate it and they are loyal because when it comes down to it, our dialing technology is exceptional."
Bederman went on to say, "…besides, I couldn't ask for a better team. They have been with me for a long time; each employee has been in the industry, and by my side, for almost 15 years…and bottom line, they know the industry inside and out." Because of this, "…the phones keep ringing. What more could I ask for?"
Consequently, Bederman plans to keep providing hosted dialing technology for this everyday low price.
For more information, contact the Call Center Corporation at 877-499-7012, or visit http://www.thecallcentercorp.com to find out for yourself what all the buzz is about.
##
About Steve Bederman
Steve Bederman is a well-known leader in software and technology industries in North America and globally. Steve has held CEO positions in the Call Center Software, Computer and Network Security industries, at companies such as Vocalcom North America, TouchStar, E-Fense Corporation and Vigilance Corporation. His latest venture, thē Corporation, offers a new approach to U.S. market entry, to non-US companies that have been unable to successfully enter the US market on their own.
About the Call Center Corporation
The Call Center Corporation, a Bederman company, offers call center technology solutions. One of a group of subsidiaries owned by thē Corporation, and created to fill the gap between call center software providers and customer needs in the call center market, the Call Center Corporation is a new kind of call center solutions provider. The Call Center Corporation recognizes customer requirements, suggests solutions from a portfolio of only highly rated products, and helps customers implement technology to improve efficiency, effectiveness and return on investment. The Call Center Corporation is customer centric and constantly aiming to improve its product line and service offerings and offers many articles on call center profitability. Visit thecallcentercorp.com or call 877.499.7012 to find out more. The Call Center Corporation is constantly adding to its portfolio of call center products and services. Interested clients can apply to be considered at thesoftwarecorp.com/client-applications.