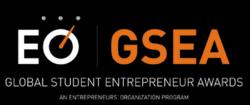 GSEA highlights the amazing contributions that the world's undergraduate entrepreneurs make to our economy, and to the future of global commerce
Chicago, Illinois (PRWEB) November 15, 2012
Hireology CEO Adam Robinson will present the "top global student entrepreneur" award to the winner of the Global Student Entrepreneur Awards (GSEA), on November 16th, 2012 at the New York Stock Exchange.
"GSEA highlights the amazing contributions that the world's undergraduate entrepreneurs make to our economy, and to the future of global commerce," said Adam Robinson, who serves as the volunteer Director of GSEA. "This generation of thinkers and doers is making a huge impact at a young age, and we gather this week to celebrate the 30 top student entrepreneurs on the planet. It's an amazing, inspiring event and I'm honored to be a part of it."
GSEA is produced by Entrepreneurs Organization (http://www.EOnetwork.org), the world's most influential community of entrepreneurs comprised of over 7,000 business owners. As a marquee event in Kauffman Foundation's Global Entrepreneurship Week, GSEA spotlights the world's student entrepreneurs who are operating a revenue-generating business while taking a full-time undergraduate course load. Nearly 1,700 student entrepreneurs representing 42 countries have competed over the past 12 months in a series of local and regional GSEA events, leading to 30 finalists from six continents. These finalists will compete on November 15th at New York's famed Waldorf Astoria hotel, with the winner announced by Robinson at the GSEA Awards Gala on November 16th at the New York Stock Exchange. The winner receives a price package valued at $150,000 in cash and in-kind services.
Robinson, a serial entrepreneur, co-founded Hireology in 2010, a fast-growing HR technology company headquartered in Chicago, IL. Prior to Hireology, Robinson was founder and CEO of Illuma, a high-volume recruitment outsourcing company, and an early employee at Click Commerce, a NASDAQ-traded enterprise software provider. He serves on the Board of DePaul University's Coleman Entrepreneurship Center and is an instructor at Massachusetts Institute of Technology's Entrepreneurial Masters Program.
--
About Hireology
Hireology's award-winning Selection Management System helps companies organize their hiring process and leverage data to make better hiring decisions. Franchise systems, banks and financial institutions, healthcare systems, hotels, restaurants, dealer networks, and other multi-site operators use Hireology's patent-pending Selection Manager™ to deliver consistent and repeatable hiring decisions in the field - leading to better hiring decisions, lower turnover, and increased profitability per location. For more information, please visit http://www.Hireology.com.
#########
For more information:
Erin Borgerson, Hireology, 312-253-9246, eborgerson(at)hireology(dot)com