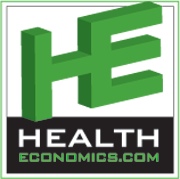 Two Jacksonville, Florida companies collaborate: HealthEconomics.Com website being redesigned by Web.com to expand service capabilities and improve user experience.
Ponte Vedra Beach, FL (PRWEB) November 14, 2012
HealthEconomics.Com, an industry-leading website providing resources for the biotechnology and pharmaceutical industry in the areas of health care economics, health outcomes, and market access, has selected Web.com Group Inc. to lead the redesign of the HealthEconomics.Com website. Originally launched in 1994, HealthEconomics.Com was the first website to consolidate resources for the health economics, pricing, and reimbursement market. It remains the most visited and well-respected resource for the health economics and outcomes research (HEOR) field. The website has been expanded and updated four times since its inception. The goal for the newly redesigned website is to modernize the look, add service offerings, expand the content and make it more dynamic, incorporate a simpler navigation structure and provide search engine friendly development.
HealthEconomics.Com currently distributes a Weekly Health Economics Newsletter to >20,000 health policy, pricing, reimbursement, and market access professionals around the globe. The HealthEconomics.Com website is visited by approximately 10,000 visitors each month. HealthEconomics.Com was cited in November 2012 as a Top Influencer at a major European meeting for pharmacoeconomics and outcomes research, and remains a top-rated website for health economics for more than 13 years. The company has serviced over 300 advertisers, and has sales offices located in New Jersey and Florida.
Web.com Group, Inc. is a leading provider of online marketing for small businesses. Web.com meets the needs of small businesses anywhere along their lifecycle by offering a full range of online services and support, including domain name registration services, website design, logo design, search engine optimization, search engine marketing and local sales leads, email marketing, general contractor leads, franchise and homeowner association websites, shopping cart software, eCommerce website design and call center services. For more information on the company, please visit http://www.web.com.
About HealthEconomics.Com:
A pioneer in the field, HealthEconomics.Com is the global authority in healthcare value and market access. Each day, HealthEconomics.Com compiles the latest news, policy updates, resources, conferences, and jobs for BioPharma's professionals involved in health economics, outcomes research, market access, and pricing. A trusted resource, HealthEconomics.Com's comprehensive content is carefully selected by a discerning health economist editor, making it the most visited website for healthcare value and market access in the industry, with visitors encompassing all corners of the globe. For more information on the company, please visit http://www.healtheconomics.com/