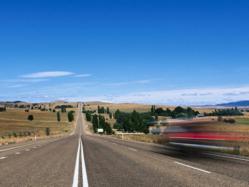 Car Shipping
Chicago, IL (PRWEB) November 26, 2012
There are several things that a consumer needs to take in consideration about vehicle shipping to anywhere in the nation or even internationally. Consumers must make sure that they do plenty of research on the auto transport companies that they might have in mind for the transport service. There are a lot of shady companies in this industry and N-Motion Auto Transport wants to make sure that the consumers are getting all of the facts.
Car shipping has always been a standard process in the past years. More recently though, bad brokers and carriers are ruining the name of the industry. Many car shipping companies lie about a wide array of things in order for consumers to book their load with them. These "lies" consist of altered time frames, far lower prices than what the load should be in order for it to get picked up in a timely manner (and then once the consumer puts down their deposit, they inflate the price to what it should be or even higher), and whether they are just a Broker or a Carrier/Broker. Brokers are not asset based, so they do not have their own trucks but have access to several carriers around the nation.
Good broker/carriers, like N-Motion Auto Transport, do an extensive screening process and background check on each carrier before the job is contracted out. Carriers are asset based and have their own rigs, which limits them to their own trucks and doesn'tm make them as readily available. To find out what category these companies fall under, check out SaferSys for further information.
1-855-407-4160
http://www.NMotionAutoTransport.com