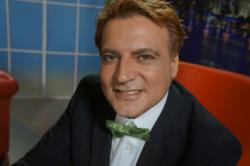 (PRWEB) November 19, 2012
Chondromalacia is now being treated at the center for regenerative medicine. "This is a common problem that we treat with regenerative medicine," said Dr. A.J. Farshchian MD.
Chondromalacia patella as well as osteoarthritis are cartilage damages typically producing anterior knee pain. Another name for it is patellofemoral pain syndrome.
This entity is more common in young adult females, the theory is overuse, trauma, and/or excessive stresses on the knee could be cause of it. Having Chondromalacia patella may be a risk factor for arthritis of the kneecap in older individuals. Symptoms could range from Knee tenderness especially going up and down the stairs to a grinding sensation when the knee gets extended. X-Rays are typically normal especially in early stages.
Glucosamine may play a role. Avoidance of trauma or excessive stress on the knee may help.
U.S.A. based physician, Dr. Farshchian is a medical author, humanitarian, and active republican member. He is best known for coining the term orthopedic regenerative medicine. Dr. Farshchian is recognized as a leading authority in the new clinical science of regenerative medicine. He is also a Television personality, currently hosting "The Arthritis Show".
The Center for Regenerative Medicine in Miami, Florida concentrates on helping arthritic and injured people to get back to a functional level of life and their activities using non-surgical techniques and Orthopedic medicine. The center's expertise is in treatment of conditions of spine, knees , shoulders , and other cartilage damages. They have developed non-surgical and rehabilitation techniques focused on treatment and management of joint pain. Their team includes health professionals organized around a central theme. their website is http://www.arthritisusa.net