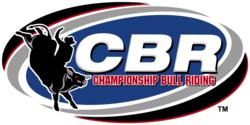 Steven is great at what he does; he has done a lot for our sport and I look forward to working with him to take CBR to the next level
Fort Worth, Texas (PRWEB) November 15, 2012
Championship Bull Riding (CBR) has appointed Steven Smith as its Chief Executive Officer, effective December 1st, 2012. Smith previously operated Markalyst Group, an enterprise growth advisory. Prior to Markalyst, Smith earned recognition at Enterprise Holdings Inc. (EHI) where, as Chief Marketing Officer, he was highly successful at creating demand for the company's transportation brands (e.g., Alamo, Enterprise, National, WeCar) throughout the Americas and Europe.
Its announcement of a new CEO comes as CBR prepares for the 2013 "Road To Cheyenne" tour that kicks off in early January.
"Today, Championship Bull Riding is poised for dramatic growth," said Benny Cude, Chairman of the Board, "so this is the perfect time for Steven, a proven growth champion, to be joining our organization." Wes Bruce, another Member of the Board and the outgoing CEO who led the search for his replacement adds, "Steven is a visionary leader with a tremendous amount of management and marketing success; likewise, I'm very comfortable placing the future of our business in his hands."
In addition to Smith's extensive business background, his experience with rodeo makes him uniquely qualified to serve as CEO of Championship Bull Riding. Beyond his admiration and passion for America's western lifestyle, Smith initiated and led Enterprise's sponsorship of organized bull riding from 2002 until his retirement from EHI in 2009. During these years, he set new standards for sponsorship activation that engaged and supported bull riding fans, riders and stock contractors.
Some of Smith's more noteworthy areas of contribution include the development of Team Enterprise and Enterprise's Ride With The Best promotion plus advocacy of:

The Resistol Relief Fund
Rider safety
Rider rights and representation
According to legendary cowboy and bull rider, Tuff Hedeman, "Steven is great at what he does; he has done a lot for our sport and I look forward to working with him to take CBR to the next level."
Smith will be relocating to Fort Worth, Texas with Teri, his bride of 29 years.
About CBR
Led by bull riding icon, Tuff Hedeman, Championship Bull Riding, Inc. (CBR) is a nationwide, professional bull riding organization. The CBR Tour events are professionally produced live shows designed to be an adrenaline rush the whole family will enjoy. CBR is broadcast primetime, nationwide, on FOX SPORTS NETWORK (FSN) with over 26 weeks of gripping, television seen by more than 14 million viewers annually. Combined with its subsidiary tour, the Horizon Series, CBR will visit over 70 venues throughout the United States reaching more than 250,000 fans in live attendance this year. CBR is the home of THE REAL COWBOY SPORT™ - the best bull riders and bulls in the world. We are committed to the riders, the fans, corporate sponsors, and all those involved in the professional bull riding industry. For more information on CBR, please visit http://www.CBRbull.com or call us today at 817.626.BULL (2855).
Media Contact: Rave Marketing Gina Roe-Davis (915) 544-9000 or via email at gina@ravemarketing.com