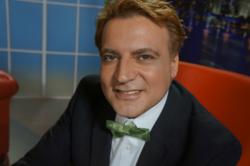 (PRWEB) November 25, 2012
"The Center for Regenerative Medicine introduces Genorthix system," according to Roman Garcia PT. "The Genorthix system combines the fractal geometric reconstitutive effect of ultra-sound energy with the re-hydrating and pain reliever properties contained in the Genorthix Penetrating Pain Reliever cream. Now available to the public for the first time a home treatment capable of maintaining tissue pliability for sustained joint health."
A.J. Farshchian, MD, a regenerative medicine practitioner at the center for regenerative medicine confirmed the above by adding: "This is a product that prior to now was exclusive only to our patients, now we are able to make it available to all patients."
U.S.A. based physician, Dr. Farshchian is a medical author, humanitarian, and active republican member. He is best known for coining the term "orthopedic regenerative medicine." Dr. Farshchian is recognized as a leading authority in the new clinical science of regenerative medicine. He is also a Television personality, currently hosting "The Arthritis Show."
The Center for Regenerative Medicine in Miami, Florida concentrates on helping arthritic and injured people to get back to a functional level of life and their activities using non-surgical techniques and Orthopedic medicine. The center's expertise is in treatment of conditions of spine, knees , shoulders , and other cartilage damages. They have developed non-surgical and rehabilitation techniques focused on treatment and management of joint pain. Their team includes health professionals organized around a central theme. their website is http://www.arthritisusa.net