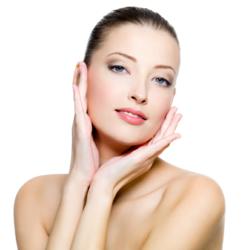 One's daily skin routine needs an overhaul for winter skin care.
Park City, UT (PRWEB) November 15, 2012
When then weather gets cold and dryer in the winter, it becomes necessary for one to swap out more than just wardrobe; switching tank tops for sweaters is only part of the battle. One's daily skin routine needs an overhaul for winter skin care.
Dr. Lisa R. Ginn, MD, owner of Skin@LRG, speaks to the importance of changing one's routine in order to maintain flawless skin year-round. She says that "winter is the time to nourish and repair some of the effects from sun exposure and heat [of] the preceding months."
The process of repairing sun damaged skin can be tough in the dry winter months, as dry skin is more sensitive and, thusly, prone to irritation. Dr. Ginn recommends that people follow the three basic steps of exfoliate, hydrate, repair and protect.
Changing facial cleansers helps to combat dry skin. Summer cleansers mainly fight excess oil when you are sweating more. The oil fighters are usually alcohol-based, which is a harsh approach. Cleansers used in the winter should be cream or milk-based, which is both gentler on the skin and helps to retain moisture.
Dr. Ginn also recommends constant moisturizing. While facial skin might be prone to excess oil in the summer, don't be afraid of a thicker lotion for the winter because skin loses so much natural moisture in the dry air. Dr. Ginn says, "...seal in as much moisture as possible in the winter." Certain masks and treatments may also be too harsh in the winter. Look for products that promote hydration and moisture boosters.
Sun damage is not just a summer issue. The sun can be stronger in the winter, especially when reflected off of the bright snow. Moisturizers and makeups should always contain at least SPF 15. And, for those who don't spend winter months outdoors, this can be the perfect time to repair previous sun damage. Dr. Ginn suggests products with arbutin kojic acid, which can aid in lessening the appearance of sun spots and redness.
FaceForum recommends taking care of winter skin is a great preventative anti-aging measure. The delicate skin of the face and neck especially needs year-round TLC to ensure a smooth, younger looking appearance for the future.