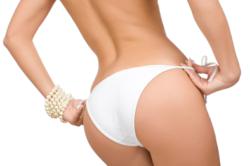 An essential past of ensuring lasting results is wearing post-procedural compression garments.
Park City, UT (PRWEB) November 15, 2012
Plastic and Reconstructive Surgery, the official medical journal of the American Society of Plastic Surgeons, published an article in its November issue about patients who experienced long-term improvements in quality of life following a body contouring procedure. These patients underwent body contouring procedures, most commonly tummy tucks, following weight-loss surgeries.
The patients were given questionnaires over seven years following the surgeries, and the results show sustained improvement over time, displaying lasting results. Previous studies had shown improvement in quality of life immediately following weight loss and body contouring procedures, but this specific set of data helps to solidify the prospect of continuing improvement over the long term.
An essential past of ensuring lasting results is wearing post-procedural compression garments. Liposuction and other body contouring procedures, whether performed after weight-loss surgery or not, remove the excess fat situated between the skin and muscle. When this fat is removed, the skin does not immediately adhere to the layer of muscle beneath. Instead, fluid fills up in this area. If this fluid is allowed to remain and build up, the skin will not adhere to the muscle to create the desired smooth skin surface.
The role of the compression garment is to apply enough pressure on the surgical areas to disperse the fluid. The compression garment, therefore, need to fit snugly enough to create this desired effect.
Fit is not the only thing to look for in a post-surgical garment. One should also keep in mind comfort, shape, material, and varying styles. The garment will not be as comfortable as sweats, but it should not dissuade one from wearing it because it will be worn almost constantly post body contouring. The shape should compliment the desired resulting body shape, the material should be able to withstand high stress, and the style should facilitate procedural specific outcomes.