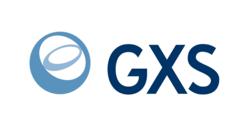 The real benefit of GXS Managed Services for us is its ability to support every data format that a trading partner may use.
Sunbury, UK (PRWEB) November 27, 2012
GXS™, a leading provider of B2B integration services, today announced that Esprinet, a leading IT and consumer electronics distributor, has selected GXS to manage connectivity to its customers and suppliers. Esprinet operates through a network of over 40,000 dealers, large scale retailers and systems integrators and IT consultants, including internationally known brands such as Apple, HP and Sony.
Despite stagnant global sales, Western Europe has seen dynamic growth in consumer electronics and Esprinet's customer base is growing as well. Esprinet found it was spending an increasing amount of time and resources on B2B integration for its customer-base and supplier-base. With concerns of meeting the expected levels of service and technical support while managing its growth, Esprinet turned to GXS Managed Services to improve the flexibility of its B2B communications with its trading partners.
"As our business grows, B2B integration takes up an increasing amount of our time," explained Marco Impagnatiello, Esprinet's IT project manager. "We have an excellent team here, but it was becoming increasingly difficult to support all of our different suppliers and customers as well as manage our internal systems, especially during our out-of-hours periods."
Using GXS Managed Services, Esprinet has been able to accept the preferred electronic trading methods stipulated by its trading partners and help deliver B2B integration support for its network of partners anywhere in the world.
Impagnatiello continued, "The real benefit of GXS Managed Services for us is its ability to support every data format that a trading partner may use. We don't have to worry about mapping and translation elements in our business transactions with customers or suppliers. It makes our business more efficient and helps us to be able to secure new business that we would not previously have been capable of supporting. We now exchange an extensive range of business documents in many data formats. In fact, we perform over 600,000 transactions annually."
GXS Managed Services is a comprehensive B2B integration solution that provides companies with highly-skilled B2B specialists who assume the day-to-day operations for the customer, including ERP integration, mapping, on-boarding and technical support. As a cloud-based integration offering, GXS Managed Services enables companies to build and grow B2B networks without making additional investment in hardware, software or human resources. GXS enables simplified document exchange, enhanced supply chain visibility and streamlined communications with trading partners. Supporting the exchange of business critical data throughout a company's supply chain it helps businesses to streamline complex processes, enhance customer service and secure a competitive advantage.
About GXS
GXS is a leading B2B integration services provider and operates the world's largest integration cloud, GXS Trading Grid®. Our software and services help more than 400,000 businesses, including 22 of the top 25 supply chains, extend their partner networks, automate receiving processes, manage electronic payments, and improve supply chain visibility. GXS Managed Services, our unique approach to improving B2B integration operations, combines GXS Trading Grid® with our process orchestration services and global team to manage a company's multi-enterprise processes. Based in Gaithersburg, Maryland, GXS has direct operations in 20 countries, employing more than 2,400 professionals. To learn more, see http://www.gxs.co.uk, read our blog at http://www.gxsblogs.com and follow us on Twitter at twitter.com/gxs .You can also access our public filings with the Securities and Exchange Commission at http://www.sec.gov/edgar.shtml.
FORWARD-LOOKING STATEMENTS
This press release may contain "forward-looking statements." All statements, other than statements of historical facts that address activities, events or developments that the company expects, believes or anticipates will or may occur in the future are forward-looking statements. These forward-looking statements are affected by risks, uncertainties and assumptions, including but not limited to those set forth in the company's public filings with the Securities and Exchange Commission, including its Annual Report on Form 10-K and its Quarterly Reports on Form 10-Q. Accordingly, actual results or outcomes may differ materially from those expressed in the forward-looking statements. You should not place undue reliance on these statements and the company undertakes no obligation to update or revise any forward-looking statements to reflect events or circumstances that may arise.
All products and services mentioned are trademarks of their respective companies.