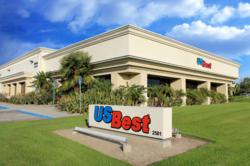 Any company is so much more than just the service or product they provide
Irvine, CA (PRWEB) November 15, 2012
U.S. Best Repair Service, Inc. "US Best Repairs" is holding a toy drive with Toys for Tots, an organization dedicated to helping struggling families make Christmas brighter by providing toys to children. US Best Repairs, a national property preservation and REO contractor, understands that in a struggling economy, even families that normally would not be considered needy definitely feel the pinch of a tightening belt when it comes to non-essentials. It's impossible to put a dollar amount on the joyous look of a child's face when unwrapping a brand new present.
"Any company is so much more than just the service or product they provide. They're part of the larger community and when one part of a community is hurting, we all hurt," said US Best CEO Mark Zaverl. The community is encouraged to drop off unwrapped toys at the US Best corporate headquarters during regular business hours: 7am – 5pm, 2501 Alton Parkway, Irvine, CA 92606.
Toys for Tots was founded in 1947 by Marine Corp Reservist Major William L. Hendricks and as of 2009, the Foundation has effectively distributed almost 500 million toys to needy children across America.
About U.S. Best Repair Service, Inc.
U.S. Best Repair Service, Inc. is a privately owned and operated property preservation company located in Irvine, California. "US Best Repairs" provides the highest quality nationwide service and specializes in Property Preservation & REO Repairs and Maintenance. Its mission is to provide extraordinary service at every opportunity by exceeding expectations of timeliness and quality at the most competitive pricing in the industry.
###