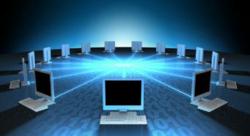 Server Sitters are well reviewed for providing top tier outsourced technical support solutions to independent web hosting companies around the world
Washington, DC (PRWEB) November 15, 2012
Server Sitters, industry leaders in outsourced web hosting support based out of Fredericksburg, Virginia, recently announced an expanded monitoring service to all of its North American customers. Server Sitters are well reviewed for providing top tier outsourced technical support solutions to independent web hosting companies around the world.
Server Sitters now monitors critical performance elements such as CPU usage and memory sends the customer an instant alert in the unlikely event there is downtime.
Ensuring vital applications are running smoothly, Server Sitters monitors the performance and availability of critical servers, which is an essential task for IT admins. For larger businesses, monitoring internal work flows is crucial to prevent server overloads and to guarantee maximum efficiency. These tasks can be simplified with premium server monitoring from Server Sitters.
Server monitoring from Server Sitters provides the client with reliable updates detailing the overall performance of various critical elements of the server. Thresholds can be configured and notifications are sent immediately via email, Twitter or RSS feeds when the preset threshold limits are exceeded. Server Sitters signature detailed reporting allows IT administrators to understand usage patterns and plan resource requirements well in advance.
Server Sitters makes things a lot simpler. Imagine you have a hundred websites running. If the router failed, would you rather get a rapid fire text messages for each site all at once, or would you rather be gently wakened by one phone call and a live technician? Server Sitters configures the router as a master device for all your clients websites and prevents this from happening. Monitoring using servers from all over the world, the professionals at Server Sitters understand that there is a lot riding on a websites uptime, and they take every possible preventative measure to ensure servers run smoothly for their clients.
Server Sitters is an outsourced support provider specializing in hosting support for web hosting companies that require Helpdesk Support, Live Chat Support and/or Telephone Support Services.
For more information, call Toll Free: 888-522-3177, or simply visit http://serversitters.com/