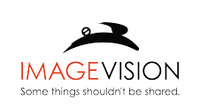 Dallas, Texas (PRWEB) November 14, 2012
ImageVision CEO and Co-Founder, Steven W. White, to participate at Family Online Safety Institute (FOSI) Annual Conference as a contributor for the panel discussion, "Technology Trends in Online Safety." ImageVision, headquartered in the Dallas Metroplex, is a pioneer in the visual search industry, developing the world's only solution for identifying and isolating in real-time explicit videos, images and text.
"Steven brings a unique perspective to this year's panel, "Technology Trends in Online Safety," because ImageVision is bringing breakthrough solutions for the mobile devices that parents provide for their kids. While other panelists represent platforms and networks that might adopt ImageVision's technologies, Steven is leading an innovative company delivering truly remarkable online and mobile safety solutions," Executive Director of NetChoice Steve DelBianco said.
White's expertise was recognized by FOSI's Executive Director, Stephen Balkam, who worked with ImageVision to secure White as a contributor. The selection was based on his unique perspective of being a technology innovator and renowned expert on the issues of cyberbullying and sexting, appearing on media outlets nationwide.
"ImageVision has taken the challenge to solve a very difficult and growing sexting problem that has a devastating effect on kids and families involved," White said.
Conference-goers can stop by ImageVision's booth November 14-15 and learn about the only solution on the market capable of providing online safety tools to solve sexting issues, as roughly 30% of teens are sexting. A demonstration of ImageVision's "nudity search" technology for mobile and social media will also be on display.
ABOUT FOSI
The Family Online Safety Institute (FOSI) works to make the online world safer for kids and their families by identifying and promoting best practices, tools and methods that also respect free speech. FOSI is a trusted, international convener, bringing together leaders in government, industry and the nonprofit sectors to collaborate and innovate new solutions in child safety in a Web 2.0 world.
ABOUT NETCHOICE
NetChoice is a public policy advocacy organization that promotes Internet innovation and communication and fights threats to online commerce at state, federal and international levels. The Washington, DC-based group protects Internet commerce-driven competition and battles rules that hinder consumer choice and hurt small businesses. For more information, see http://www.netchoice.org.
ABOUT IMAGEVISION
ImageVision creates content aware security solutions by delivering the fastest, most accurate nudity filters on the planet for the purpose of protecting individuals, enterprises, and brands from the deluge of incivility and illicit content found in mobile messaging services, social media, and content sharing sites.