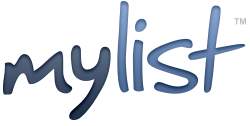 This partnership has exceeded our expectations and we are pleased with what myList has been able to do for the IRONMAN community
Orlando, Florida (PRWEB) November 15, 2012
Orlando has made its mark in the tech world again with the launch of myList, a Facebook® social application that helps users discover, save and share things that matter among their Facebook friends. As presenting sponsor this past October of the IRONMAN® World Championship in Kailua-Kona, Hawai'i, the company is off to a successful start: over 40,000 Facebook users, and several brands and retailers, are already using the app, which is available for personal computers, Apple and Android devices.
Rob Wight, Chief Executive Officer of myList, tells us, "While myList was born from our 14-year ecommerce business, Channel Intelligence, it takes a completely different approach. myList focuses on the Facebook user, allowing them to personalize their experience to what matters to them – an online world of things that have been filtered through the collective lenses of the people and organizations that they know and trust."
Wight continues, "We launched myList with IRONMAN's passionate fan community because of their insatiable need to learn more about the sport of triathlon, and their natural desire to share that learning with others. We have been blown away with the results: triathletes immediately began interacting with the things in myList, with many individual items (including everything from products, services, quotes, and more) already in thousands of users' lists. myList users are sharing, recommending, and commenting on the things in their lists, creating new connections among the people, businesses and other key influencers like IRONMAN within the triathlon community."
"This partnership has exceeded our expectations and we are pleased with what myList has been able to do for the IRONMAN community," said Erik Vervloet, Chief Marketing Officer of IRONMAN. "Our athletes are some of the most passionate people out there and myList's ability to connect the triathlon community with the latest and greatest news and information about the sport is something that adds great value to our brand. Our partnership is special because it not only encourages fan engagement across our social media channels, but more important, it fosters a deeper interaction among athletes, supporters and our fantastic IRONMAN partners."
Learn more about myList at http://www.mylist.com. For more information on IRONMAN, visit http://www.ironman.com.
Facebook® is a registered trademark of Facebook Inc.
About myList
myList is a free Facebook application that helps people discover, save and share the things that matter to them. myList transforms the social sharing experience from "crowd-sourced" picture viewing into a connected community of self-expression and discovery made up of things and people that matter. This provides an unprecedented opportunity for Facebook Pages of all kinds, including manufacturers and retailers, to share the things they make, sell, or recommend in a connected, contextual way with their Facebook audience. myList already provides product visibility and ecommerce opportunities for over 16 million products. myList is based in Orlando, Florida and Phoenix, Arizona. Key myList investors include ICG (Nasdaq: ICGE) and Aweida Capital Management. Experience myList by searching for it within Facebook or going to http://www.mylist.com.
About IRONMAN
The iconic IRONMAN® Series of events is the largest participation sports platform in the world. Since the inception of the IRONMAN® brand in 1978, athletes have proven that ANYTHING IS POSSIBLE® by crossing finish lines at the world's most challenging endurance races. Recognized for excellence through distinguished events, world-class athletes and quality products, World Triathlon Corporation (d/b/a IRONMAN), owner and operator of the IRONMAN® Series, has grown from owner of a single race to a global sensation with more than 190 events across five unique brands: IRONMAN®, IRONMAN 70.3®, 5150™ Triathlon Series, Iron Girl® and IronKids®. For more information, visit http://www.ironman.com.