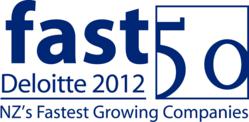 We evolve our internal communication software solutions by understanding the changing needs of our customers.
Auckland, New Zealand (PRWEB) November 20, 2012
The Deloitte Fast 50 index comprises New Zealand's fastest growing companies across a range of sectors and SnapComms' revenue growth of 222% over 2011/2012 earned the company a ranking of 30th.
SnapComms' Internal Communication Software is designed to increase employee engagement and improve internal communications with employees and is used by human resources, internal communications, information technology and internal marketing professionals.
SnapComms Managing Director Chris Leonard said, "We are very proud to feature in the Deloitte Fast 50, alongside other growing New Zealand businesses. Against the backdrop of a gloomy economic climate, we have achieved this growth through product innovation, attentiveness to customer needs and investment in technology and people."
SnapComms is a privately-owned New Zealand technology company supporting off-shore business customers, both large and small. It was established in 2007 and is headquartered in Auckland, New Zealand, with offices in the US and UK. The SnapComms suite of solutions includes a desktop popup alert, corporate screensaver, company desktop wallpaper, desktop news ticker, pop up staff quiz and surveys, a company internal newsletter and an internal social media blog. Over 90 businesses currently use SnapComms' internal communication channels and our global markets include North America, the United Kingdom and Australasia. We also have customers in South Africa, the Middle East, Southeast Asia, the Caribbean and South America.