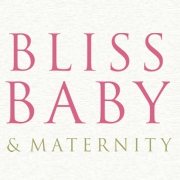 November 22nd - 25th, 2012, Four Day Thanksgiving Sale.
(PRWEB) November 20, 2012
Black Friday was at its peak last year with one of the largest retail sales days ever in holiday sales! Bliss Baby & Maternity.com is going to take that approach at an earlier date and encourage shopping on Thanksgiving Day, Thursday, November 22nd. Plan on visiting http://www.blissbabyandmaternity.com, on that day the there will be the opportunity for four days to get 25% off of anything in the store.
The shopping season is fast approaching and great deals don't only have to be found only at the mall on Black Friday. There is no need to wait for Black Friday or Cyber Monday, come to our store on November 22nd and keep shopping all though the weekend as you think of all the Christmas gifts that you need. Get great deals on anything for baby including furniture, strollers, diaper bags, swaddle blankets, toys, gifts, and so many other items too numerous to mention.
To most people, the term "holiday shopping" translates to crowded stores and long lines, with moms and dads in a tizzy to find the best gifts for their kids and parking lots bursting with mini vans and SUVs. However, some statistics show a change in the way Americans are shopping, from the brick-and-mortar stores to their own personal computers.
No Fighting for Parking. No Waiting in Line. Just Lean Back, Put Your Feet up and Shop
at http://www.blissbabyandmaternity.com.