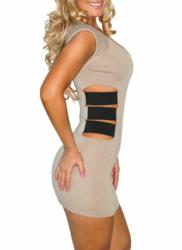 Every week, Great Glam adds up to 250 new outfits to their stores catering to the demand of their clients with the latest in fashion.
Tallahassee, FL (PRWEB) November 17, 2012
GreatGlam.com recently had their company website re-launched to give it a more fresher look. Customers who usually frequent the website will find that the main page now has more varieties of womens clothing displayed. When a customer hovers their cursor over any of these images, they will be able to see a side or back view of the same clothing.
According to a spokesperson for Great Glam, the company wanted a fresher look for the entire site and also to make it easier for their customers to see more varieties of their best selling clothing at a glance on the main page. This is an added convenience for their customers who enjoy shopping from their site.
Shoppers will be happy to know that all the clothing offered by Great Glam are below $30 which makes them really affordable. The company is offering free international shipping for orders above $100 while customers from the United States get to enjoy free shipping for orders above $30 from the online site.
Other new features that are available on GreatGlam's website would be the currency converter at the top of the main page - a convenience for international customers. A total of 8 different currencies are available ranging from US, Canadian, Australian, New Zealand, Hong Kong dollar, Euro, pound sterling and Norwegian krone. Customers from these countries just need to select their currency and click on the convert button. They will be able to see the approximate currency value for the clothing of their choice easily.
International customers who wish to browse the website in their respective language will be able to use the Language Translator at the bottom of the main page that is powered by Google.
Every week, Great Glam adds up to 250 new outfits to their stores catering to the demand of their clients with the latest in fashion. Their stylish clothing range from sexy dresses to club wear, club tops, plus size clothing, casual shirts, rompers and skirts. They also complement their clothing range with a wide selection of high heel shoes.
Great Glam has two virtual retail clothing stores in Florida. The first is located in University Mall (Burlington Coat Factory Wing) in Tampa. The second is located in Brandon Westfield Mall (Macy's Wing) in Brandon. Customers visiting these two physical stores could browse through the different clothing styles on computers there. Once they see something they like, they just need to click 'add to cart' and the item will be brought out for them to try on. The only difference is that when a customer makes a purchase there, they get to bring the clothing back with them.
For more information, please visit http://www.GreatGlam.com and customers who wish to order by phone could call 1800-971-4669 on Monday to Friday (10.00am – 4.00pm EST).