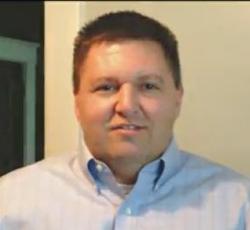 You can no longer ignore Social Media, Steve Jolly stated, It is essential to your real estate marketing strategy.
Nashville, TN (PRWEB) November 15, 2012
Real Estate Agents want to drive traffic with Facebook, Twitter, LinkedIn and other social media sites. Few of them are having any success. "You can no longer ignore Social Media," Steve Jolly stated, "It is essential to your real estate marketing strategy." Here are five ways that one can effectively use Social Media.
1. Vision – Consistently generating traffic from Social Media requires Vision. Focus on the reader's experience and they will reward with shares, comments and re-tweets. Excellence does not happen by chance, it must be designed into existence.
2. Listening and Engaging – Use technology to discover what others are saying on social media. Promptly reply to comments, follows and re-tweets. Promote great content created by others, and they will likely reciprocate.
3. Calls To Action – Tell readers to tweet, share and like content. Add social sharing options at the end of each article and in a floating box on the left
4. Timing – The time that an article posts is critical. Each industry and social platform has ideal times to post. Do the research and find the best time to share, pin and tweet. The answer may not be what you expect.
5. Promotion – Promotion is key to a successful social media strategy. Too much promotion and people will run. No enough promotion and it will never be discovered. Promote articles in social media groups that permit it. Also, take time to participate in groups when you post. When one adds value to the group, people tend to review their page. Study the best practices of successful social media strategies from your area or industry.
Interested individuals can see all 8 ways to drive social media traffic by going to FastRealEstateMarketing.com.