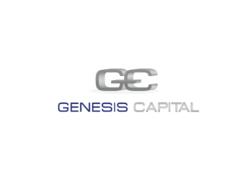 The 7 percent decrease was driven wholly by mortgage originations for office and retail property.
San Francisco, CA (PRWEB) November 28, 2012
The third quarter Mortgage Bankers Association's (MBA) Quarterly Survey of Commercial/Multifamily Mortgage Bankers Originations shows multifamily and commercial mortgage originations have dropped by 7 percent versus the third quarter of 2011. The survey also shows origination volume to be 17 percent lower than the second quarter of 2012, but 15 percent higher year to date on a year over year basis.
"Commercial and multifamily mortgage borrowing slowed in the third quarter," said Jamie Woodwell, MBA's Vice President of Commercial Real Estate Research. "Even though low interest rates continue to make borrowing extremely attractive, a moderate pace of commercial property sales transactions and a continued drop in the volume of commercial mortgages maturing limited the overall amount of commercial mortgage loans originated."
The 7 percent decrease was driven wholly by mortgage originations for office and retail property. Looking at the details, the report shows a 35 percent decrease in retail property mortgages and a 24 percent decrease in mortgage originations for office properties. Offsetting the decreases were a 4 percent increase in hotel properties, a 19 percent increase for industrial properties, a corresponding 19 percent increase for health care properties, and a 30 percent increase in mortgage originations for multifamily dwellings.
Overall, there was a 17 percent drop in commercial and multifamily mortgages versus the second quarter. When looking at details for the change from the second quarter to the third quarter, there was a 43 percent decrease in loans for retail properties, a 29 percent decrease in office property loans, a 25 percent decrease for health care properties, and a 12 percent decrease in hotel property loans. The two bright spots were industrial properties with an 8 percent increase, and multifamily dwellings with a 7 percent increase.
Year to date mortgage originations look brighter, with the study showing a 15 percent increase through the end of the third quarter of 2012 versus the same time period in 2011.
Looking at the detailed breakdown, the report shows a 33 percent increase for health care properties, a 30 percent increase in loans for multifamily dwellings, a 24 percent increase in retail property loans, and an 8 percent increase in hotel property mortgages. Declines of 7 percent were seen in both industrial and office property mortgage originations during this time period.
About Genesis Capital
Genesis is a dynamic nationwide network of seasoned commercial real estate and financial professionals that believe in the potential of today's market. Our members source assets directly from Banks, Servicers, Lenders and Private Clients. The members of Genesis have participated in commercial real estate transactions totaling nearly $7 billion. Genesis is an affiliate of Off Market Association.