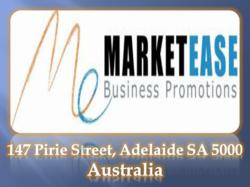 "The Internet is constantly changing and evolving. Even experts who work with search marketing everyday are always finding new challenges to overcome. Imagine a small or medium business without Internet marketing expertise trying to navigate the waters."
Adelaide, South Australia (PRWEB UK) 17 November 2012
The nature of search marketing is evolving to include platforms other than search engines. Businesses that have an integrated approach will fare best in their online marketing efforts.
A recent study from Forrester found that fifty-one per cent of search marketers found it challenging to keep updated on their search marketing efforts amid the constant algorithm changes from search engines.
The study found that the nature of search marketing is changing to include sources from platforms besides search engines. Aside from search engines, people now search for answers using social platforms such as Pinterest, foursquare and Quora as well as review sites like Yelp.
Sixty-five per cent of search marketers surveyed said that integrating other channels into their search strategy is a major concern. Social media presence and website content play a prominent role in getting a business website ranked highly in search engine results.
Market Ease, a SEO consulting firm, gives its perspective on what these results mean for small and medium businesses. "These results agree with our own findings that businesses do best with an integrated strategy combining social media, SEO, and PPC," said Binh An Nguyen, Market Ease's CEO.
However, many businesses struggle with creating the content necessary for their social media and search marketing efforts. Thirty-four per cent of those surveyed said that a major concern for them is to create and manage content for their Internet marketing efforts.
"Relevant content is central to the success of a business' Internet marketing efforts. This is why a high quality SEO firm will either offer content as part of their services or will have qualified partners that can provide the content clients need," said Mr. Nguyen.
The survey found that marketers also faced challenges with measuring ROI, staffing and meeting budget constraints.
"The Internet is constantly changing and evolving. Even experts who work with search marketing everyday are always finding new challenges to overcome. Imagine a small or medium business without Internet marketing expertise trying to navigate the waters," said Mr. Nguyen. "It's not uncommon for the business owner who is trying to do it all to end up months behind on their efforts because Google just did a huge algorithm update."
About Binh Nguyen and Market Ease Business Promotions
Binh is the founder and CEO of Market Ease Business Promotions Pty Ltd., a company dedicated to helping small- to medium-sized enterprises succeed online. He is currently helping dozens of business owners generate a flood of leads and acquiring an avalanche of sales to their firms through the power of the Internet. His clients are located in Australia, New Zealand, US and the UK. In the last 4 years, Binh has helped several multi-million-dollar companies in Australia sell millions of dollars' worth of products online.
Tap into Market Ease's expertise at http://www.marketease.com.au.