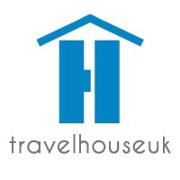 Emirates has claimed the leader board with the largest air traffic among international airlines flying to Australia, and has prospects to progress to other continents in similar fashion.
(PRWEB UK) 15 November 2012
Emirates has proven its mettle of raising the stakes for Australia, becoming the largest air carrier by passenger traffic to facilitate flights to the island-continent of Oceania as reported in a survey conducted in collaboration with major ATOL licensed travel agencies.
The flag carrier of the United Arab Emirates has booked a total of 140,000 passengers for the country, tallying a growth rate which peaked at a record 24% by the end of August. Under official estimates, its market share ranges to 8.2% among international travellers to and from Australia, second only to the nationally-based Qantas Airlines, which has a share of 17%.
Australia has heightened prominence as a destination for the commercial aviation industry. The net sales growth of airlines attending the country has mostly remained positive in this region, with estimates of 4.7% increase in total air passenger traffic. Multiple gulf-based airlines such as Etihad Airways and Qatar Airways have pursued Emirates in establishing flights to Australia.
The latest addition is a long-haul direct flight to Adelaide from Dubai under Emirates. The flight is scheduled four times a week, and is highlighted a mainstream boost for commercial trade for freight transportation to South Australia.
"Australia is the main country prevalent over the southern hemisphere" said Victor Hunt, the Operations Manager at TravelhouseUK. "It's directly below the Far East. There are multiple airlines which have risen from regional to intercontinental domain over the past decades, and these airlines required new avenues of growth to spread their wings for overshadowing competition."
"Adelaide, Brisbane, Sydney, Melbourne and Perth are all destinations spread across the country, focused on a different geographic region and thus attending to different passengers. Asian airlines like China Eastern, Singapore Airlines and Middle East air carriers including Emirates would have special interest in extending to Australia" he added. "Emirates topping the charts would not be a surprise, as the airline has dedicated some its largest aircraft, the Airbus A380 for instance, for operating cheap flights to Australia."
Analyzing its step-by-step approach for reaching the top, Emirates established a corporate alliance with Qantas, the flag carrier of Australia which shoulders the majority of domestic flights. Qantas ended its contract with British Airways, and under the new deal, established Dubai as its external hub of operations. This allowed further flights bridging the gap between the entire Australia and Dubai, which is the base of the flag carrier of United Arab Emirates.
The airline has not only proceeded for a foothold at Oceania. The passenger traffic between Asia and Europe for connecting intercontinental flights has swelled to exponential numbers. This is the prime reason for consistent expansions along the famous Terminal 3 at the Dubai international Airport, a terminal exclusively reserved for Emirates' operations.
Profitability statistics also reflect the progressive growth of Emirates. Only this month, bi-annual profit reports glowed with an increase of a full 68% in net profits gained. Colossal investments have allowed addition of new destinations, new airplanes in the inventory and increase in the labour force employed by the airline.

All statistical estimates derived from Routes News magazine reports published on air service development.