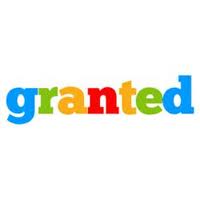 Granted.com reports 22,000 open jobs in Oregon while the BLS indicated unemployment remained steady at 8.6-percent and 8.7-percent between September and October.
Pasadena, CA (PRWEB) November 15, 2012
Over the past month, Oregon has experienced a steady unemployment rate changing only marginally between September and October from 8.6-percent to 8.7-percent, according to the Bureau of Labor Statistics. Still, this may not offer a complete picture of the employment situation in the state right now since the job search website, Granted.com indicates growing job numbers. In fact, Granted currently shows over 22,000 positions for Oregon alone at the moment, which is a positive indicator for growth overall.
This time last year, the BLS reported a 9.3-percent unemployment rate for the state, which already shows that the economy has improved in the months since. In regards to the slight increase in unemployment between September and October of this year, the BLS indicated that nonfarm payroll positions dropped by 2,400 jobs. Still, these numbers are in contrast to the Granted.com job listings, which are much higher. At first, the disparity seems puzzling, but it's actually quite a common occurrence.
"Survey numbers tend to differ widely from the number of positions on our site," says Granted.com CEO, A. Harrison Barnes. "The BLS numbers are put together over months and reflect what the job situation was like, while Granted.com shows what the job situation is like."
Granted.com compiles its job data by the number of jobs currently listed on the site. Since its algorithm is immediate, it may not always match with data that's put together over a series of months. Still, those looking for work in Oregon right now may have a better chance at finding employment than surveys like the BLS put together let on.
According to the BLS, education jobs rose quite dramatically with 13,200 new positions reported for October. Public sector jobs also rose by 17,700 positions. While this is lower than what the expected seasonal gain was at 18,900 positions, it is clearly offset by the number of positions Granted.com reports for the state--somewhere around 20,000.
About Granted
Granted.com launched in 2012 and is a part of the Employment Research Institute. It is based in Pasadena, CA, and is owned and operated by A. Harrison Barnes.