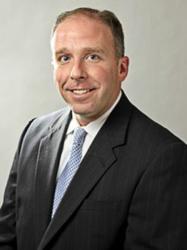 The consequences of an accident can be catastrophic for the people in the smaller vehicle
Scranton, PA (PRWEB) November 20, 2012
So far this fall, truck accidents occurring in the United States and abroad, from China to New Jersey and from Brazil to Tennessee, have filled the news. Most recently as of the time of this article, a dump truck in Rochester, NY broke apart as it collided with a bridge on November 9 according to YNN. The driver was quoted saying it was lucky he was not carrying a full load, and that he must have been going fast because the back of his truck ripped off under the bridge. No one was injured in the accident, but it is not difficult to imagine what might have happened had a car been traveling behind the dump truck.
Paul T. Oven, a truck accident attorney with DLP in Moosic, PA, says, "Due to the mismatch in size between massive trucks and passenger vehicles, the consequences of an accident can be catastrophic for the people in the smaller vehicle." Oven is a partner with DLP who focuses his practice on truck accidents and other complex civil litigation matters.
Mr. Oven advises taking certain steps at the scene in the event of an accident. This not only ensures safety, but also helps to expedite recovery in the case of a civil lawsuit for any injuries and damages incurred.
o First and foremost, check the driver and passengers for injuries, and call 911 for emergency services. This is important even where injuries are not immediately apparent.
o While waiting for EMTs and police officers to arrive at the scene of the accident, gather information about the truck driver and the surrounding area. Obtain the truck driver's name and insurance information, determine if there were witnesses and obtain their contact information, and assess the weather and road conditions.
o Cooperate with EMTs and police in the filing of the accident report. Do not admit fault to the police.
o Contact the insurance carriers. Take pictures of the accident scene. Again, do not admit fault in the cause of the accident.
o Seek medical attention as soon as possible if care is not received at the time of the accident. Some injuries can be serious but not immediately apparent, such as brain trauma.
If you have been injured in a truck accident, DLP can help determine liability and establish your case to obtain proper compensation.
###
DLP is a full-service law firm whose Pennsylvania truck accident lawyers are committed to representing clients with compassion and dedication. With offices in Moosic, Kingston, Honesdale or Hazleton, DLP serves all of Northeast Pennsylvania. For a free consultation, call DLP toll free at (877) DLP-9700 or (877) 357-9700.