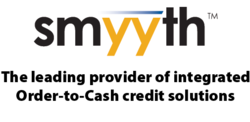 Larissa and her team are rapidly building an industry leading solution that provides clients the ability to get relevant, timely and extremely accurate information about their customers leveraging some of the most advanced social intelligence technologies
South Plainfield, NJ (PRWEB) November 20, 2012
The Smyyth Companies announces that Larissa Trofimov has been appointed Executive Vice President and Chief Technology Officer. Smyyth - a leading provider of integrated credit risk, accounts receivable management, and outsourcing services. This includes the fast growing cloud industry credit interchange business that brings together firms from around the world who exchange information about their trade receivables in order to better evaluate payment risks associated with their trading partners.
Smyyth's technology platform includes Credit2B ™, its game-changing industry network - based credit ratings platform which is expected to have far-reaching impact on business to business credit management as well as its advanced web Carixa ™ Order to Cash platform. Both applications are Software-as-a-Service (Saas), requiring no hardware or software investment. Credit2B has unparalleled industry-specific credit scores and extremely sophisticated trade reports with detailed trade data from industry-specific networks customized to each client's portfolio. In addition, Credit2B's technology platform enables a group of highly qualified analysts to provide valuable insight on select businesses in each industry through the same technology interface and workflow. All of these solutions are built on top of a fully-integrated and highly scalable cloud-based technology platform designed under Larissa's leadership.
Larissa joined Smyyth in 2003, most recently serving as Vice President - Information Technology. She is responsible for all large-scale system and applications development and oversees a team of senior developers, data managers, and analysts as well as the IT infrastructure. Previously, she had been a technology consultant and worked in operating systems development for large multinationals in Europe and the United States, including Dun & Bradstreet (D&B). She holds an M.S. degree in Mathematics and Computer Science from the Moscow Institute of Physics and Technology.
Shyarsh Desai, CEO of Smyyth Credit Information Solutions, said "We are pleased to recognize Larissa's contribution and growing responsibilities with this appointment, which is in line with our focus on technology to lead the trend to industry credit networks as the center-point of credit business intelligence. Larissa and her team are rapidly building an industry leading solution that provides clients the ability to get relevant, timely and extremely accurate information about their customers leveraging some of the most advanced social intelligence technologies available today. She has a practical and no nonsense approach that will serve our clients well"
About Smyyth
Smyyth provides world class Credit-to-Cash and accounts receivable services that the world's largest companies use to manage risk, and optimize cash flow and profits using best practices for credit, accounts receivable, collections and deduction management. The Smyyth technology platform streamlines operations, slashes costs, and increases profits. Smyyth technology and services are built on Six Sigma principles and are SAS 70 Certified. Please visit http://www.smyyth.com for more information about Smyyth products and services.