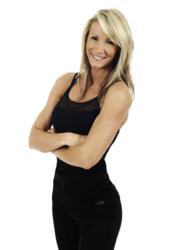 Elizabethtown, KY (PRWEB) November 15, 2012
Fit Yummy Mummy, a fitness company devoted to workouts for busy moms, has just announced the winners of its blog contest. In making the announcement, Fit Yummy Mummy's Holly Rigsby noted the winners were randomly selected from users who submitted comments to the blog throughout its anniversary week.
Rigsby, a mother of two, founded Fit Yummy Mummy in order to help other moms burn baby belly through postpartum exercises. Noting the lack of workouts geared to the specific needs of moms, Rigsby decided to take matters into her own hands.
"As all women know it can be tough to lose things like muffin top fat after giving birth," Rigsby says. "Cardio workouts simply don't boost metabolism or build the lean muscle mass that brings about fat loss. This is why I recommend post pregnancy exercises that use strength and resistance concepts."
Appearing in a video blog entry on her website, GetFitandYummy.com, Rigsby randomly selected the winners of the contest. The winners were chosen for submitting comments to the blog during the previous week.
The first winner, Kim, won a 90 day free membership to Club FYM, the busy mom exercise group membership website. Kim said, "I thank Holly for a wonderful program and way of life."
Kia, the second winner, received the October workout of the month DVD and expressed an appreciation for the compassion of other busy mom workout partners with similar goals she has met through Fit Yummy Mummy.
"I've been a Fit Yummy Mummy member almost from the start," Kia commented. "I have been given the knowledge, support, and workouts to be the woman I am. I love how Holly continues to keep challenging us with fat burning workout programs."
The third prize, the Busy Moms Workout 2.0 DVD pack, went to Rabea, who noted that "when I first joined FYM I was stuck in the belief that I had to do endless cardio to be slim. Then I began to enjoy the results of the strength workouts FYM gave me."
Rebecca, the fourth winner, won the Trouble Spot Solution product.
"Club FYM has given me the tools to turn my life around [through postnatal exercises]," Rebecca said. "It leaves me feeling happy and energized. I have a great, easy diet now. The workout challenges have positively altered my life."
The fifth and final prize, FYM Strong jewelry, went to Cora, who commented that "FYM for me means a chance to start over remaking my body through postpartum workouts."
Cora continued, "I have 5 kids and a busy schedule. I am now excited to complete these busy mom workout programs and notice a difference after only a few weeks of just 30 minute workouts."
For her part, Rigsby is happy to give out these prizes to these hardworking women.
"These women exemplify how to lose that mommy belly," Rigsby states. "I am so proud of them for working hard on their workout programs and getting great results for life."
For more information on the blog contest winners, visit: http://www.getfitandyummy.com/anniversary-blog-contest-winners/
About Holly Rigsby: Holly Rigsby is the Co-Owner of Fit Yummy Mummy. She offers her clients a variety of training products to help them burn fat and writes a fitness blog for FYM.
Fit Yummy Mummy is part of the Fitness Consulting Group family of companies. FYM releases fitness products for moms looking to burn fat and get in shape. It also offers workout tips through its blog.
For more information on Fit Yummy Mummy, visit: http://getfitandyummy.com