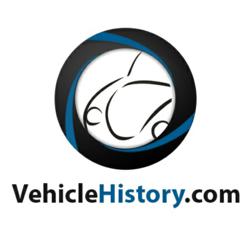 VehicleHistory.com constantly improves their reports and makes sure that they bring something new to their customers often.
Denver, CO (PRWEB) November 19, 2012
If consumers are looking to purchase a used car, it's recommended to run a vehicle history report on it first. A vehicle history report plays a very important role for buyers because it provides information regarding the former drivers, services, accidents, whether or not it was stolen, introduced as a rent a car, flood damage, and even insurance details.
All these details are related to a complete motor vehicle report, such as new services from VehicleHistory.com, which will help a client decide whether or not a car that attracted his or her attention deserves the money.
Few companies provide comprehensive motor vehicle reports, so VehicleHistory.com is special. They constantly improve their reports and make sure that they bring something new to their customers often.
VehicleHistory.com does this because they are interested in providing the best possible services on the market. Their customers are important to the company and this is the reason why they are constantly working to come with new, interesting and useful aspects of motor vehicle reports for their customers.
In fact, this is why VehicleHistory.com started to distribute comprehensive vehicle history reports for each and every used car available in their nationwide database. Also, the company's customer service outreach shows clients that VehicleHistory.com is transparent and honest.
This creates an excellent business relationship between the company and their customers. This is one of the reasons why VehicleHistory.com customers keep coming back to and don't choose other vehicle history report outlets when purchasing used cars.
About VehicleHistory.com:
VehicleHistory.com provides online vehicle history report services for used car buyers and sellers in North America. VehicleHistory.com is most reliable way for customers to get background material on the cars they are interested in purchasing with one of the largest databases of used car information in the United States. As of now, VehicleHistory.com has over 3 million vehicle history reports purchased from their online database. Contact VehicleHistory.com customer service 24/7 through live chat, by calling toll free 1-855-395-6395, or by emailing josh(at)vehiclehistory(dot)com.