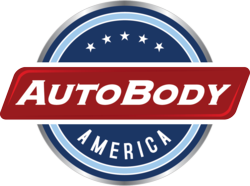 Customers are what make up our company, without them we would not be able to continue providing the high levels of service that we do.
Knoxville, Tenn. (PRWEB) November 15, 2012
Being a fan of AutoBody America on Facebook pays off - and so far one happy customer has the hardware to prove it. This past Wednesday James Sparks of Knoxville, Tenn. was named the winner of the AutoBody America (ABA) Facebook iPad Giveaway. The contest ran through the month of October to the first week of November. Sparks beat out almost 100 other Knoxville ABA customers and fans to win the big giveaway.
The sweepstakes was only available through the AutoBody America-Knoxville Facebook page. To register visitors needed to simply like ABA on Facebook and fill out a short contact form. The sweepstakes was part of a new AutoBody initiative to reward customers for their patronage and dedication to the southeastern auto body collision company. It was also part of a larger celebration to announce AutoBody America's newest East Tennessee collision repair location.
"Customers are what make up our company, without them we would not be able to continue providing the high levels of service that we do," stated AutoBody America - Knoxville Manager Joshua Smith. "We know people have a choice in auto body repairs and we do our best to show how much we appreciate everyone who brings us their vehicle, regardless if it is their first time or they have been coming to an AutoBody location for years."
The auto collision experts encourage drivers from all over to visit their Facebook page to get more information over similar giveaways. By keeping their social media profiles updated and active on a regular basis, drivers are given an easy way to reach out, connect and ask questions about ABA repair services. AutoBody America will continue to hold other giveaways and sweepstakes throughout the year on each locations local Facebook pages. Currently, Facebook users can visit the AutoBody America - Knoxville page and register for a chance to win a $300 Visa gift card.
About AutoBody America
AutoBody America is quickly becoming one of the top names in auto collision repair services and continues establishing new locations to serve more markets in the southeastern region of the U.S. WIth various locations receiving recognition as I-CAR Gold Class Professional Businesses ABA continues to move forward adopting the most cutting edge technologies and top rated technician training programs. Vehicles will spend less time in the repair shop and more time getting people to where they need to go.
For more information about AutoBody America-Knoxville or to schedule an appointment feel free to contact them at, 865-531-9420 or visit them online at http://www.autobodyamerica.com.