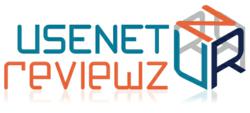 Undisclosed Location South America (PRWEB) November 20, 2012
Tis the season! It's easy to tell…just take a look around the malls and shopping centers. In some places, the retailers didn't even wait for Halloween, they have been putting out a few Thanksgiving decorations, but for the majority, the Christmas décor was the ultimate goal. And soon. the shopping centers and malls will soon become such a terror that anyone would rather die than go. And most especially, on "Black Friday."
Perhaps because of this, at least 25% of the American public will shop online, using their mobile and smartphones…and at least 13%, of the same public, will use an application to research or buy a gift. All this in spite of the fact that 87% of smartphone and tablet users believe that their personal information is at risk every time they use an app for banking or purchases. McAfee made a list of scams, so at UsenetReviewz the editorial staff made a list of "Gifts That are Safe" in answer, in order to alleviate some of the Holiday Angsts.
Social Media Scamming
Everyone is a "friend" out there, and poking each other, or tweeting their brains out. But the criminal element likes this type of relaxed atmosphere, and will take advantage of it…so, watch out. There are fake discounts, or even fake alerts, from friends. But often when examined, the links are shortened, blind links.
If social media is the appropriate gift, why not purchase a membership with a Usenet provider? Usenet is the worlds oldest social network, having tens of thousands of servers globally, and it also happens to be one of the largest file sharing networks in existence. There is a great list of Usenet providers here.
Mobile Application Infection
If app purchasing seems to be the addiction, then get the gift only from a completely trusted source. Also, the VPNReviewz CEO Michael Maxstead, says "Read the Terms Of Service, and User Agreements." Know what permissions will be granted. Some apps get permission for sensitive areas and functions, through the TOS, and Usarage Agreements.
If the gifted Usenet account will be mainly used on a mobile device, SABnzbd is highly recommended, for a newsreader/downloader. The price is free, it's easy to use, and it will run on virtually any platform that is internet capable.
Travel Scamming
"If it looks too good to be true, it probably is." There are loads of legitimate travel sites, and almost twice as many fakes of the real thing. The website may even look identical in every way, but be cautious.
A few of the editors at UsenetReviewz enjoy the quiet peace of the mountains, and exploring the volcanoes, in Chile. The folks at PowderQuest make advance reservations. Give the gift of a South American ski vacation.
Phishing And Spamming
The drill is well known by now, by almost everyone. No matter who the email is from, check any links inside close, and make sure the email came from a true, trusted, friend…and not an account that has been hacked.
Here, an anonymizing service is highly recommended, and (when possible,) a sandbox. There are a lot of reputable Proxy and VPN providers at VPNReviewz.
iPads, iPhones, And Other Great Deals
The excitement of the season inspires all kinds of scams in the form of contests and drawings. They will almost always mention one of the latest in digital rages then install malware on the system. The malware will mine for everything…personal data, credit card numbers, almost anything…
Online products and services are cool gifts for anyone. VPN memberships as gifts for students, or travelers, that need to access the internet via public access internet is a great thought. For those that love file sharing, Usenet is a huge social network, that happens to also have file sharing capabilities.
Skype Scares!
Everyone will be using Skype, or some other form of video communications client, to communicate with our loved ones through-out the Holidays. But when these forms of communication are used, be wary. There are all kinds of new scams surrounding phony Skype messages. These can go so far as to hijack your file system, and hold it for ransom.
If for some reason a questionable link must be used, then doing so using a Proxy service, or VPN, in combination with a sandbox is highly advised. A proxy will act as an additional firewall, and when used in conjunction with sandboxing, will render almost a bullet proof environment.
Oh! The Wonder Of The Fake Gift Card
Offers via email, or at times, on a legitimate website, for a gift card that never arrives, or even worse, it does arrive…and turns out to be bogus after all!
Purchase online services for friends and family. The gift is almost instantaneous. Streaming video and music, file sharing services such as Usenet, or BitTorrent. Many purchase by the year, so the gift will last all year.
SMiShing Dahling, Just SMiShing
Phishing by using a text message. It works just like email phishing, but they get the recipient to reveal a credit card no., bank routing, or paypal address, through the cell phone's text message (SMS) system.
Always follow the rules just as if the text came in the email, trash it. When accessing sensitive emails, Michael Maxstead recommends a trusted VPN service, and then and only respond to emails that are from known and trusted sources.
Fake E-Stores
Again, these guys will almost always look just like the real thing, but the embedded links will be wrong and may download malware of some type. The website could be a copy of anything from Toys-R-Us to Amazon.
Here the recommend regimen of running the antivirus and malware scanners, of your choice, in real time will help. Many proxy, VPN, and some cloud services will make protection services available. When one of these is used in conjunction with the scanners, then hijacking is all but impossible.
A Gift Of The Heart, Charity
Everyone knows that fake charities are a dime a dozen…they're all over the place...most especially on the internet. Another thing is to make sure that who you're dealing with is really the intended charity.
There are many fakes of large and small charities, from Unicef and Salvation Army to Usenet community volunteer efforts. All the better charities will have a security certificate that will show in your browser address bar…
Ho! Ho! Ho!...The Fake E-Card
What a cool way to celebrate the season. But be careful with these. Some impersonators will have you emailing a Trojan viruses hidden in the e-Card, to a close friends or family…and the same thing works in reverse. So be careful of the e-Cards, and Holiday Greetings that are sent and opened.
Send cards from large popular sources, like e-Greetings, and look over the site closely, make sure there is proper security in place, (an "s" at the end of the http,) and the link connects to the expected web address. Also, as always, run active scanners and don't open suspicious emails.
Met Her Where?! The E-Classifieds
The E-Classifieds, Craigslist and Pennysaver, are just a couple pf the larger ones. But these same classifieds are loaded to the brim with the unscrupulous types. They will make offerings, or make inquiries about an ad, then inject malicious code onto the target when the "respond to this" button is clicked.
Usually, these things are quite apparent, and easy to spot. But these kinds of schemes are still out there, and trying to improve. Run a scanner, and if the email seems genuine, open it in a sandbox to quarantine it.
Many of the services mentioned here are free, or the cost is very minimal. Protection from cyber-criminals isn't easy, where there's a will, (and all that,) but it shouldn't have to cost a lifetimes worth of savings.