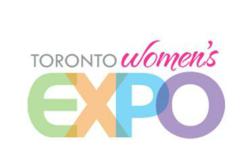 The Toronto Women's Expo was a ton of fun and got us a lot of exposure. We got new leads, got our brand out there and met some great people. Can't wait for the next one - Joseph H., Fitness Kickboxing Coach
(PRWEB) November 15, 2012
The Toronto Women's Expo brings businesses related to women's personal issues as well as their professional lives under one roof; to educate through presentations and seminars, and showcase merchandise, services and promotions.
The Toronto Women's Expo has a strong sense of value and dedication to supporting the community, and participants are encouraged to take part.
Numerous charities will be at the Toronto Women's Expo, including Canadian Blood Services, WomanAide, Canadian Breast Cancer Association, A Celebration of Women, North York Harvest Food Bank and GoodLife's Kids Foundation, and Prostate Cancer.
Empowering and inspiring - the Toronto Women's Expo provides information and resources to improve one's personal and professional life! For the professional woman the Toronto Women's Expo experience includes educational seminars, networking opportunities, and an opportunity to promote businesses.
For women looking for an updated look, the best creams and lotions for their skin, or even how to uplift their mental and emotional outlook, the Toronto Women's Expo has answers. For stay-at-home-moms, Toronto Women's Expo is the perfect outing to discover new products or services, find an opportunity to earn an income from home, and have a relaxing and enjoyable day.
Sponsors and Media Sponsors included the National Post, The Jewel 88.5, Vinyl 95.3, Daniele Procaccio, Lexus on the Park, Extraordinary Women TV, A Celebration of Women, GoodLife Fitness, Green Lotus & The Toronto Argonauts. The inaugural annual Award of Excellence will be given out to the nomination winner at the expo and will be presented with a live art painting from Daniele Procaccio.
Toronto Women's Expo
Downsview Park, Studio 3
40 Carl Hall Rd
Saturday & Sunday December 1st & 2nd, 2012 from 10am – 5pm
Price: $10 regularly, $14 at the door - Purchase your Ticket Now!
http://torontowomensexpo.com