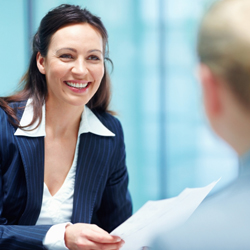 (PRWEB) November 19, 2012
SkillPath Seminars, the nation's leader in business skills training since 1989, is excited to announce an empowering training opportunity coming to the local area. Conflict Management Skills for Women is a one-of-a-kind public seminar, created especially for women in the workplace, that dispels the notion that conflict always leads to negative consequences—anxiety, anger, intimidation, blame and resentment. It teaches proven strategies that allow women to face confrontation, keep their cool, stand their ground and resolve conflict in a productive way.
In this eye-opening one-day course, SkillPath's experienced trainers explain that while unmanaged conflicts, disagreements and out-of-control emotions can harm important working and personal relationships, effectively managed conflict can actually promote cooperation and build stronger relationships. The bottom-line result is greater harmony, more enthusiasm and increased productivity.
Here's a sample of the eye-opening information from this unique program: Gaining a new perspective on how constructively managed conflict can actually improve relationships and inspire positive changes; Recognizing how personality and attitude affect the outcome of a disagreement; Learning the importance of valid feedback; how to give it and how to benefit from it; Finding better ways to control one's own anger and emotions—and learn how to deal with others' anger and emotions and much more!
A veteran materials buyer recently in attendance had this to say about her experience: "An excellent seminar to help anyone learn to deal with conflict head-on in an effective manner and improve self-esteem. The speaker gets and holds your attention from the moment you walk in the door and makes it easy to learn and grow."
And now Conflict Management Skills for Women is taking local enrollments. This special one-day seminar for women only is full of fun and facts that cover every facet of constructively managing conflict, including how to deal with issues in ways that help everybody win, why it's OK to leave some conflicts unresolved, when to give feedback and when to keep quiet, and how to blow off steam before reaching the boiling point.
Who will benefit from this course? Women managers and team leaders, customer service reps, administrative assistants, salespeople, attorneys, HR personnel and anyone else who works with people and wants to improve her abilities to handle even the stickiest situations with confidence and poise. These essential, "must-have" skills that managers and potential managers will take away from this workshop have proven themselves time and again with successful organizations across the country.
A school district official who recently attended Conflict Management Skills for Women described her impressions of the course: "This was exactly what I needed to continue to grow in my profession and in my personal life. Thank you!"
The cost of this popular course is $99. Enrollment can be done by phone, e-mail or on-line. To sign up for classes or for more information on Conflict Management Skills for Women, see http://www.skillpath.com.
About SkillPath Seminars:
SkillPath provides practical, convenient training opportunities for businesspeople who are ready to re-tool and re-charge their professional careers. SkillPath's unique brand of training enhances skills, saves time and money and contributes to career and organizational success. They accomplish all this through public seminars, customized on-site coursework and take-away training resources that keep careers on the grow. SkillPath has trained 10+ million people since 1989—at Fortune 500 corporations, small businesses, government agencies and not-for-profit organizations—and they promise a great learning experience at each SkillPath seminar. Their 100% money-back guarantee is proof of their commitment to everyone's success.