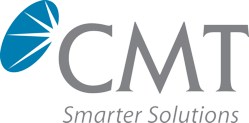 Demand for virtualization and cloud computing are growing exponentially...
Santa Clara, Calif. (PRWEB) November 15, 2012
CMT announced today that it has achieved the Advanced Unified Computing Technology Specialization from Cisco. This specialization recognizes CMT for fulfilling the role-based training requirements to sell, design and deploy Cisco® Unified Computing System B-series technology solutions within the Cisco Data Center solution portfolio.
"The Cisco Advanced Unified Computing Technology Specialization greatly enhances our ability to provide customers with easily scalable, flexible data center solutions," said CMT CEO Kurt Klein. "Demand for virtualization and cloud computing are growing exponentially, and this specialization enables CMT to design and deliver highly integrated, next-generation data center solutions from Cisco that will greatly enhance our customers' IT and business functions."
As part of the foundation for the Cisco Data Center Business Advantage architectural framework, Cisco Unified Computing systems complement Cisco Unified Network Services and Cisco Unified Fabric solutions to help enable IT to run their data centers with more agility and efficiency to drive business innovation. The Cisco Unified Computing System is a next-generation data center platform that unites computing, network, storage access and virtualization into a cohesive system.
As a Cisco Advanced Unified Computing Technology Specialized Partner, CMT has invested in the technology training that provides the ability to showcase its rack-mount and blade server expertise to deliver a scalable and flexible unified computing infrastructure for virtualized and cloud computing data center needs.
The Cisco Advanced Unified Computing Technology Specialization is designed to help Cisco resale channel partners support customers as they evolve and adapt their data centers to their changing business needs. The specialization provides role-based training for sales personnel, pre-sales engineers and post-sales deployment engineers.
The Cisco Resale Channel Program provides partners with the training required to build sales, design and technical talent and then validates their skills through a third-party audit.
About CMT, Inc.
Computer Media Technologies (CMT) provides efficient computing solutions for high-performance data security, storage, virtualization, infrastructure management, managed services and hybrid cloud solutions. The company has nearly 30 years of experience as a supplier of cost-effective services for IT optimization and consolidation. CMT maintains the highest levels of partnership accreditation with the world's leading IT manufacturers, including Symantec, NetApp, Quantum, Cisco, VMware, Servertech, and Damac. Corporate headquarters are located at 590 Laurelwood Road, Santa Clara, CA 95054. Visit CMT at http://www.gocmt.com, find us on Facebook at facebook.com/gocmt and follow us on Twitter at @gocmt.
Cisco, the Cisco logo, Cisco Systems and MeetingPlace are registered trademarks of Cisco Systems Inc. in the United States and certain other countries.