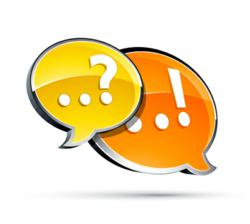 ...We work hard to put out great content that real estate agents want to read and find helpful in growing their business.
Toronto, Ontario (PRWEB) November 21, 2012
The IXACT Contact blog is filled with articles that provide REALTORS® with valuable information and advice on real estate marketing and lead generation best practices, proven strategies for building profitable client relationships, keys to better organization, and ways agents can master real estate contact management. The company is pleased to have hit a benchmark of 2,000 email subscribers.
"I think that our blog's growing popularity is a testament to the fact that we work hard to put out great content that real estate agents want to read and find helpful in growing their business," said Rich Gaasenbeek, Vice President, Sales and Marketing, IXACT Contact.
IXACT Contact is known for using its real estate CRM blog to post information on upcoming promotions and social media contests. In the past, blog subscribers were one of the first group of people to know of promotions where the company has given away prizes, such as an iPod, an Apple TV, and six free months of IXACT Contact.
Twice a week, a new article is published on the blog. The company has a history of inviting guests to contribute an exclusive article. Guest authors have included real estate coaches and trainers, broker/owners of highly successful firms, and CRM analysts. IXACT Contact also publishes Q&A blog posts where they interview notable figures in the real estate industry.
Subscribing to IXACT Contact's real estate CRM blog is easy and can be done directly from the blog's homepage at http://blog.ixactcontact.com. Subscribers get an email as soon as a new article is published.
"One of the reasons our blog is so successful is because we're very tuned-in with what the needs are of real estate sales professionals. We understand what they're struggling with and provide articles that address these things," commented Gaasenbeek.
About IXACT Contact Solutions Inc.
IXACT Contact® is an easy-to-use web-based real estate CRM that helps REALTORS® build lasting relationships with past clients, hot prospects and important referral sources. IXACT Contact makes it easy to maintain full contact profiles and to stay in touch with clients in a way that's personalized, relevant and timely. With IXACT Contact, real estate agents can convert more leads into listings and attract more referrals and repeat business. Real estate sales and real estate prospecting become easy. Real estate marketing is also a snap with IXACT Contact's personalized mass email, drip marketing, real estate newsletter, and Email Campaign Reporting features. The Active Business side of the system helps REALTORS® keep control of transactions by managing all the to-do's associated with listings and buyers. Sign up for a free five week trial today at http://www.ixactcontact.com.