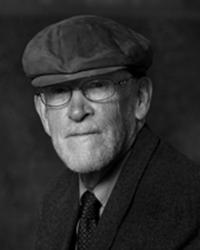 Suffolk is extremely fortunate to have one of the nation's most talented poets and accomplished scholars on our faculty
Boston, MA (PRWEB) November 15, 2012
Poet David Ferry, a Distinguished Scholar-in-Residence at Suffolk University, has won the 2012 National Book Award in poetry for Bewilderment: New Poems and Translations.
Ferry's book, a collection of his own poems and translations of the Latin verse of Horace and Virgil, was praised by the judges for its "grace and profundity, spiritual wisdom and utilitarianism."
The National Book Award was established in 1950. It is administered by the National Book Foundation and recognizes American authors annually in four categories, fiction, nonfiction, poetry, and young people's literature.
Ferry received the award at a ceremony in New York on November 14. "I was honored to be in the company of such good poets, and humbled and delighted to learn that I won the award," he said.
Ferry has taught seminars on classics and translation in Suffolk University's English Department since 2009. He also is a regular guest lecturer in poetry and creative writing classes, and he gives readings of his works at the University's Poetry Center.
In 2011 he received the Ruth Lilly Poetry Prize, which recognizes the extraordinary lifetime accomplishments of a living U.S. poet.
"Suffolk is extremely fortunate to have one of the nation's most talented poets and accomplished scholars on our faculty," said Kenneth S. Greenberg, dean of the College of Arts and Sciences. "Our students eagerly sign up for his classes and feel privileged to engage with him in the classroom."
Ferry's books of poetry and translation include His Epistles of Horace: A Translation; Of No Country I Know: New and Selected Poems and Translations; The Eclogues of Virgil; The Odes of Horace: A Translation; Dwelling Places: Poems and Translations; Gilgamesh: A New Rendering in English Verse; Strangers: A Book of Poems; On the Way to the Island; and The Limits of Mortality: An Essay on Wordsworth's Major Poems.
Over the course of his career, Ferry has received many awards and fellowships, including a John Simon Guggenheim Fellowship, the Lenore Marshall Poetry Prize from the Academy of American Poets, the Rebekah Johnson Bobbitt National Prize for Poetry from the Library of Congress, and an Academy Award for Literature from the American Academy of Arts and Letters.
Ferry will read poems and translations from Bewilderment at 7 p.m. Thursday, Dec. 6, at Suffolk University's Modern Theatre, 525 Washington St., Boston.
-----
Suffolk University, located in historic downtown Boston, with an international campus in Madrid, is a student-centered institution distinguished by excellence in education and scholarship. Suffolk University offers a wide range of undergraduate and graduate programs in more than 90 areas of study. Its mission is to empower graduates to be successful locally, regionally, and globally.