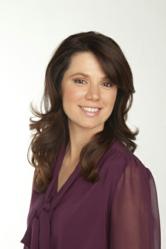 Gainesville, Fla (PRWEB) November 19, 2012
Naomi Whittel and her natural supplements company, Reserveage™ Organics, have earned the world's top honors for female entrepreneurs, executives, and the organizations they run—The Stevie Awards for Women in Business.
Whittel, who serves as Reserveage CEO, has been named the Gold Stevie Winner as Female Executive of the Year of a consumer products company with 11 – 2,500 employees. In addition, she is the Silver Stevie Winner as Female Entrepreneur of the Year, and Reserveage has been honored with the Silver Stevie award for Fastest Growing Company with more than 10 employees.
The honors were announced at the 9th annual Stevie Awards for Women in Business November 9 in New York City.
When Whittel founded the company in March 2009, she came from a family committed to biodynamic farming. Whittel's heritage influenced her passion for natural products and inspired a quest to be first-to-market with products inspired by clinically researched ingredients or from the diets of the world's healthiest cultures.
Beginning with just four Resveratrol products, Reserveage achieved profitability after three months of operation and became one of the fastest growing natural products companies in the industry. Since then, Whittel has created three sister companies—ResVitale™, Re-Body® and Fembody™, as well as a sub-brand called CocoaWell®—each featuring science-driven products that have earned national media attention. The company has launched 145 science-based products and has won more than 20 industry awards for product excellence.
Whittel's mission in starting the company was to build a sustainability-focused model based on a commitment to eco-farming practices and sourcing organic, Fair Trade-certified ingredients whenever possible.
A year ago, the company entered into a landmark business agreement with the indigenous Kuna of Panama, whose sacred practice of drinking cocoa daily—with documented health benefits—inspired its CocoaWell line featuring whole-food organic cocoa. This marked the first time the Kuna ruling chiefs allowed a company to use the Kuna people's cultural likeness to promote a product.
Reserveage strives to be a democratic role model in the industry as well as the global community. The company earned a place on the 6th Annual WorldBlu List of Most Democratic Workplaces™ 2012. In addition, Whittel is dedicated to helping her fellow women entrepreneurs succeed. She created DAWN—Developing and Advancing Women in Naturals.
About Naomi Whittel
CEO and founder Naomi Whittel, winner of a 2012 Enterprising Women in Business award, is one of a few female executives in the natural products industry. The vision she brings to the industry was inspired by her heritage. She and her family members ate only organic whole foods, consulted homeopathic practitioners, went without immunizations, and were rarely sick. Her healthy upbringing strongly reinforced her belief in the benefits of natural and organic nutrition and supplementation. Her fascination with the healthiest cultures in the world has inspired products that deliver life-changing benefits.