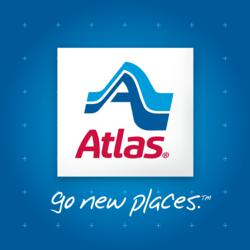 Evansville, Ind. (PRWEB) November 15, 2012
Atlas Van Lines, one of the nation's leading movers, today announces it is a recipient of the Sixth Annual Tri-State Better Business Bureau (BBB) Business of Integrity Torch Awards. The winners were revealed at today's Torch Award luncheon. Atlas, who was named a runner-up in 2010, is one of four winners in this year's program.
The Business of Integrity Torch Awards, hosted and created by the Tri-State BBB, are presented to local businesses that have demonstrated an outstanding commitment to leadership and their communities, as well as an organizational commitment to ethical practices.
Atlas excelled in the areas of leadership and organizational commitment to ethical and human resource practices, the communication of ethical practices, and organizational commitment to the community to be named a 2012 winner. For nearly 65 years, Atlas has been at the forefront of the moving industry's dedication to providing quality services and strong leadership. From company-wide communications and a training program titled Customer Service First to its World Class Commitment program that evaluates Atlas agents based on 12 critical areas, Atlas works to ensure it exceeds ethical standards for both corporate and consumer customers.
"Atlas' team of experienced professionals are dedicated to the importance of upholding ethical practices, and we do our absolute best to communicate that to every member of our team," said Jack Griffin, president and COO of Atlas World Group, Inc. "We regularly review and refine our quality standards. This process of continuous improvement helps us excel in our pursuit of total customer satisfaction, commitment to ethical practices and vision for the industry."
For more information on Atlas Van Lines, visit http://www.atlasvanlines.com. For more information on the 2012 BBB Torch Awards, visit http://evansville.bbb.org/torchawards/.
About Atlas Van Lines
Atlas Van Lines, a national moving company, is the largest subsidiary of Atlas World Group, an Evansville, Ind.-based company. Atlas World Group companies employ nearly 700 people throughout North America. Nearly 500 Atlas interstate moving agents in the United States and Canada specialize in corporate relocation, household moving services and in the specialized transportation of high-value items such as electronics, fine art, store fixtures and furniture. For more information, visit http://www.atlasvanlines.com.