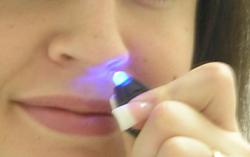 Something as natural as sunlight and resultant UVA exposure could have the potential to curb outbreaks of flu and reduce antibiotic use.
(PRWEB) November 19, 2012
Current research on worldwide influenza trends has reported that influenza could be the cause of between 250,000 to 500,000 deaths per year. In the United States, the National Center for Immunization and Respiratory Diseases and the Center for Disease Control have estimated that annual influenza epidemics result in an average of 41,000 deaths, 3 million hospitalized days, and 30 million outpatient visits per year.
Recent estimates by the World Health Organization have put the annual cost of this trend in the United States to be about US $ 71-167 billion as a result of innumerable wages lost, $2.9 billion spent on over-the-counter remedies, $7.7 billion in doctor visits, and as much as $400 million on prescription drugs, many of these antibiotics. These numbers place influenza as one of the most expensive health problems within America.
While the financial costs are harrowing, perhaps even more alarming are the health problems that have resulted from poor treatment of the influenza virus. Although most people are aware that antibiotics have zero effect on the virus that causes the flu, a recent study showed 11% of patients who visited their doctors for the flu received a prescription for antibiotics leading to more than 10 million unwarranted antibiotic prescriptions per year. A multitude of research on the overuse of antibiotics has proven time and again the dangerous consequences of antibiotic resistance including methicillin-resistant Staphylococcus aureus (MRSA) making the statistical use of the drugs in cases of influenza highly troubling on a global scale and stressing the need for a preventive or natural remedy to lower the demand for antibiotics.
The Sun's Potential
While an alarming about of recent research on the effects of sun exposure have focused on it's negative aspects, recent trends in the field have begun to highlight the many positive effects that ultraviolet (UV) Rays can have for human health. In fact, according to WHO research, there is a markedly larger annual disease burden as a result of lack of UV exposure than there is as a result of overexposure (approximately 3.3 billion in disability-adjusted life years compared to just 0.1%). As a consequence of this research, many scientists and health centers have shifted their focus away from treating the damages inferred from the sun and begun to look into the benefits of UV exposure. Today, the proven benefits of sunlight range from acting as a natural antidepressant, to working as a de-aging agent, or even helping to prevent certain forms of cancer. Several new treatments for various types of medical ailments have been produced in light of this research and range from holistic remedies to pharmaceutical drugs.
According to WHO data, it can also be inferred that exposure to UV could play a direct role in cases of influenza. Available sunlight has played a key role in cases of prevention over the past several decades – research shows that reported rates of influenza regularly drop to 1-2% of the population during periods of maximum sunlight. In fact, the WHO has reported that all cases of flu pandemics in tropical regions such as India and Thailand occur during their monsoon seasons; when sunlight exposure is at its lowest. This data strongly suggests that increasing UV exposure could result in influenza prevention.
In light of governmental and international research on the cost of cases and treatment of influenza paired with acclaimed research on the proven benefits of UV exposure, UV-Aid is a dramatically innovative approach with the possibility to radically change how we treat the epidemic. Through tests that have been evaluated and analyzed by a clinically certified laboratory, UV-Aid has shown that exposure of UVA in nasal passages effectively in kills germs present - a key component of the influenza process. Two years of consumer feedback has corroborated these results, along with WHO data supporting the theory that increased sunlight exposure has a direct result in preventing cases of the flu.
While use of the UV-Aid is still in its infancy, natural preventative measures such as supplementing natural sunlight exposure are highly supported to have the potential to prevent millions of cases of influenza each year. If used at a higher level, this could result in a significant reduction of the misuse of antibiotics; additionally saving billions of dollars each year.
About UV Technology, LLC:
UV Technologies, LLC's mission is to provide the best and most innovative products for customers' health and well-being. Our company takes great pride in its commitment to customer service and in the products we sell. UV-Aid helps prevent colds, flu, sore throats, sinus, and ear infections through the process of photo-oxidation. iTanSmart is a free App. developed to help manage exposure to the sun. UV Technologies promises to bring you the safest and most innovative products to live a healthier, more productive life. UV Technologies is a member of the Better Business Bureau. Contributed by Lily Sparrow.